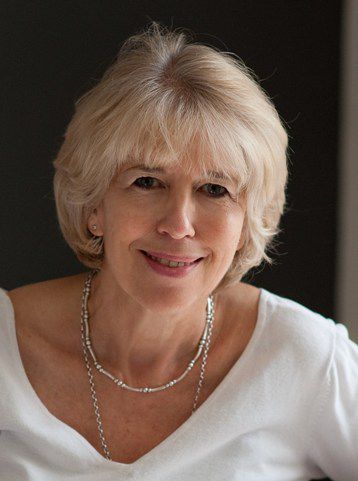 Online workshop: Unknown Item in the Baggage Area
By Jane Hooper
On-Line: 6 October 2021
Jane will be exploring how you can support your body and mind whilst you react to those 'unknown items' that suddenly manifest themselves in your 'baggage' area. Have ever felt that somewhere in your body things weren't quite "right" or that your confidence is dipping physically you are feeling uncomfortable? Does your voice sounds strange? Are your hands are shaky?
Jane's session will give you lots of opportunities to work with other group members to share and explore your experiences and find ways to stop your personal negative 'items', in their tracks.
What you can expect to take away from this workshop:
Sharing the exploration of your confidence levels.
Tools to assess your current and ongoing levels of confidence.
At least one tool to raise your confidence.
The opportunity to help raise the confidence of others.
'Doubt kills more dreams than failure ever will' -- Suzy Kassem
About Jane Hooper
Jane's career has encompassed teaching young children, working as a business analyst, a university lecturer, a consultant with multinational corporations and launching her own company StepChange Training which helped clients to develop their desired cultures and behaviours. Jane is a Master Practitioner in NLP (Neuro-Linguistic Programming). With over 25 years' experience in people development, behavioural change, facilitation and NLP. She has observed that confidence, or lack of it, is a really critical issue for many and has written her book 'The Story of Confidence', Jane's website can be found on www.confidencesteps.co.uk
Payment
Please make payment of €10 via PayPal to https://paypal.me/andyjwhittle. If you do not wish to use Paypal, please let us know when you register and we will send you information for making a bank transfer. Proceeds from the workshop will be donated to charity.
Joining the Workshop
We will use Zoom, the on-line conferencing software, to give this workshop. If you have not already done so, you can download the Zoom app to your computer or telephone free.
A day or two before the workshop, Andy will send all paid participants the link for joining the workshop.
Date and Time
When Wednesday, 6 October 2021; Session will start at at 18:50 and the workshop will begin at 19:00 (CEST). Please log in early.
Want to come?
Please reply to your invitation e-mail or follow this link to sign up for for this workshop. Please also make payment via Paypal (see above)
Participants
Andy W
Jeffrey B
Jane H
Tracey G
Marja H
Johan V
Olivier D
Lenka G
Peter W
Carin W

Notes
* Registered on Facebook or Meetup
** Registered as "Interested" on Facebook which, in practice, means they probably won't come. But we appreciate their enthusiasm and support nonetheless.
Please share this event on social media!
Upcoming Events
24 July 2022: Event: Summer Barbecue
14 Sep 2022: Workshop: Communications by Cass Hebron
28 Sep 2022: Workshop: The Waiting Room - A Practice Between Mindfulness and Creativity by Daphné Sarpyener
12 Oct 2022: Workshop: How to Recharge Your Batteries by Aurélia Mellin
26 Oct 2022: Workshop: Self-Improvement by Andy Whittle
9 Nov 2022: Workshop: Money by Fatiha Elbaj
Mailing List
Want to be kept informed of new events and occasional news from the Brussels Imagination Club? Just enter your email below − and be sure to follow the link in the confirmation email to complete your subscription to our mailing list.
---
---
Notes:
(1) We will only use your email address to send you invitations to our activities and for occasional Imagination Club news.
(2) We will never share your contact information with anyone, not even workshop facilitators, without your permission.
(3) "Where is the Imagination Club based?" question is a spam control measure. Please answer correctly to subscribe.