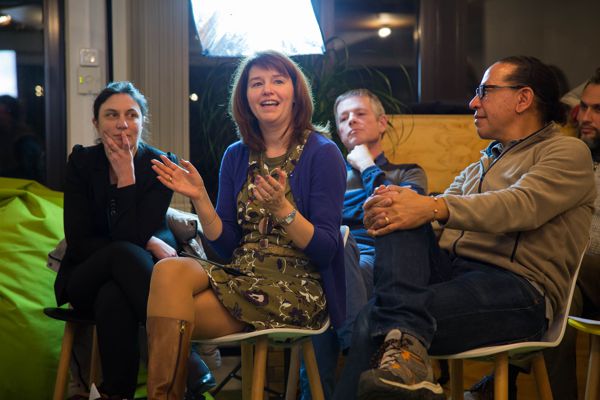 Imagination Club
The Imagination Club is a safe place for trying out new ideas, learning and meeting great people from around the world. Our main activities are Workshops, Serious Waffle Sessions and social gatherings
Workshops
For more than a dozen years, we've been hosting facilitators and trainers to try out new ideas in short, interactive workshops on all kinds of topics. For facilitators and trainers, it is an opportunity to try out new content, new techniques and new ideas with a receptive, international audience. For participants, it is a chance to learn something new in the context of a 90 minute workshop. Moreover, because of the nature of our workshops, participants can look forward to a very low cost learning experience without sales pitches. If you'd like to participate, check out our schedule below.
If you would like to run an experimental workshop at the Imagination Club, get in touch with us! But, before you get in touch, please note the rules: we do not want demonstration workshops, we do not want sales pitches and we do not want workshops you have done many times before. We want to provide you with a safe place to try out something - or many things - new. Experienced facilitators and aspiring facilitators are most welcome to use our platform.
If you want to see what kind of workshops we have done over the years, please visit our Workshop Archives.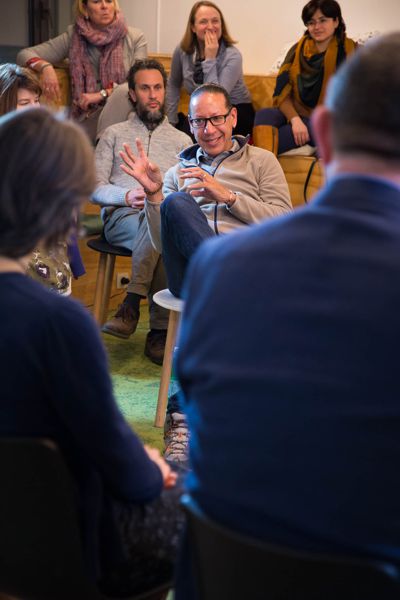 Serious Waffle Sessions
Serious Waffle Sessions are relatively new at the Imagination Club. We choose a theme and then invite three experts each to give a 15 minute talk on the theme. Their aim is to teach members of the audience something (and, ideally, three things) new.
Serious Waffle Sessions are not held on a regular schedule, so watch our schedule or sign up for our mailing list (you can do both at the bottom of this page) to be informed of upcoming Serious Waffle Sessions. If you have questions or are interested in speaking at a Serious Waffle Session, please get in touch.
Would You Like to Start an Imagination Club?
Would you like to start an Imagination Club in your city? If so, we'd be happy to help. We consider the Imagination Club to be an open source project and we are happy to share our experience, knowledge and ideas to help you get started. We hope you can attend a few sessions in Brussels first, so you can get a feel of the club, but this is not necessary.
Over the years, people have set up clubs in their cities. These include Nijmegen (Netherlands), Malmö (Sweden) and Brisbane (Australia).
If you'd like to start an Imagination Club, please get in touch.
Archives
Upcoming Events
10 March 2021 Workshop: How to escape without reacting emotionally, at work, by using the Drama Triangle by Richard Gordon Kelly
24 March 2021 Workshop: To be announced by Ana Simar
14 April 2021 Workshop: Family Constellations by Meghan Kelly
Want to do a workshop with us? Get in touch!
Note titles and facilitators are subject to change.
Mailing List
Want to be kept informed of new events and occasional news from the Brussels Imagination Club? Just enter your email below − and be sure to follow the link in the confirmation email to complete your subscription to our mailing list.
---
---
Notes:
(1) We will never share your contact information with anyone, not even workshop facilitators, without your permission.
(2) "Where is the Imagination Club based?" question is a spam control measure. Please answer correctly to subscribe.