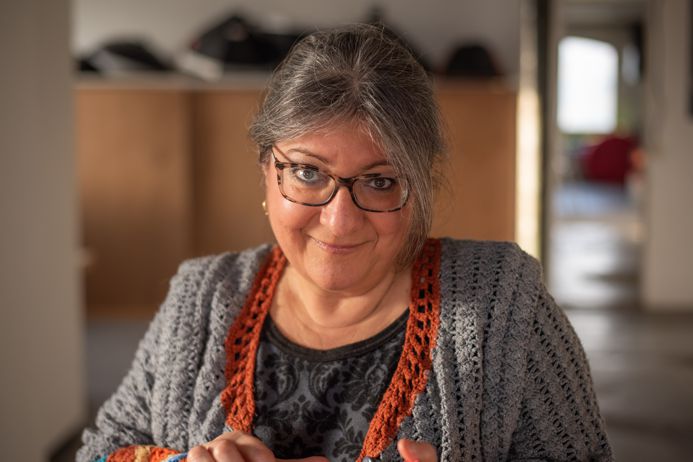 Workshop: Rewrite Your Eating Story:
Start Your Mindful Eating Journey
By Daniela Simionescu
Brussels: 22 March 2023
*** Please note new venue below ***
Have you ever thought that each of us has a unique and complex eating story? We use food some times to soothe ourselves, to cope with stress, to numb difficult emotions, or as pleasure or reward.
In this experiential and informative workshop, you are invited to power up your curiosity and discover emotional eating as a fascinating story about what makes us human: our needs for love, connection and belonging. It sounds counterintuitive, but when it comes to food, also, we do not need more control, we need more self-love and kindness, and less self-judgment.
We will explore, in particular:
A different way to frame our relationship with food.
Our current eating stories using visual, intuitive tools.
Setting yourself free from the old stories using mindfulness tools and setting clear boundaries around food.
A simple, personalised, toolbox to help you start a mindful eating journey.
We will learn to decode our ongoing emotional eating stories so that we can create mindful eating boundaries for ourselves in a compassionate, sustainable way.
About Daniela Simionescu
Daniela Simionescu works as a translator and as a life and health coach. She has had for many years a complicated relationship with emotions, food and diets. Her personal story and the health issues pushed her to learn more about the bigger picture of eating. Back in 2020, when COVID hit, she started training with the Institute for Integrative Nutrition to be able to factor in nutrition and lifestyle as resources in her coaching sessions. Following an Emotional Eating Psychology advanced course was a natural next step.
Daniela offers individual and group coaching to help busy people untangle unhelpful eating habits, make better lifestyle choices and develop personal ecology habits. She is currently writing her first digital Emotional Eating 101 course.
She is also very passionate about animals and is finalising this year a Master degree in Ethology and Human-Animal Interaction at the Faculty of Animal Science and Biotechnologies in Cluj-Napoca, Romania. She loves her life in the Belgian countryside with her rescued cats and dogs and three ponies will join soon her family.
Learn more about Daniela and her work:
LinkedIn: https://www.linkedin.com/in/daniela-simionescu-health-coaching/
Facebook: https://www.facebook.com/profile.php?id=100089053693420 and https://www.facebook.com/coaching.appetit.vital (in French)
Instagram: https://www.instagram.com/emotionaleatingexplained/
Practical Information
When Wednesday, 22 March 2023 from 18h45-21h00
Where? New Venue (well, actually a return to our old venue): Timesmore Boulevard St Michel 47, 1040 Brussels (map)
How much? A contribution of €15 to cover expenses including materials, drinks, snacks, etc. - payable at the door.
Want to come?
Please reply to your invitation e-mail or follow this link to sign up for for this workshop.
Please share
If you feel your friends, family and/or colleagues may be interested in this workshop, please share it with them. The Imagination Club relies on new participants to cover our operational costs and maintain a diverse, perceptive and intelligent audience (in other words, people like you) for our events.
You can use the icons below to share to social media or copy and paste the URL of this website and send it to friends. Thank you!
Mailing List
Want to be kept informed of new events and occasional news from the Brussels Imagination Club? Just enter your email below − and be sure to follow the link in the confirmation email to complete your subscription to our mailing list.
---
---
Notes:
(1) We will only use your email address to send you invitations to our activities and for occasional Imagination Club news.
(2) We will never share your contact information with anyone, not even workshop facilitators, without your permission.
(3) "Where is the Imagination Club based?" question is a spam control measure. Please answer correctly to subscribe.