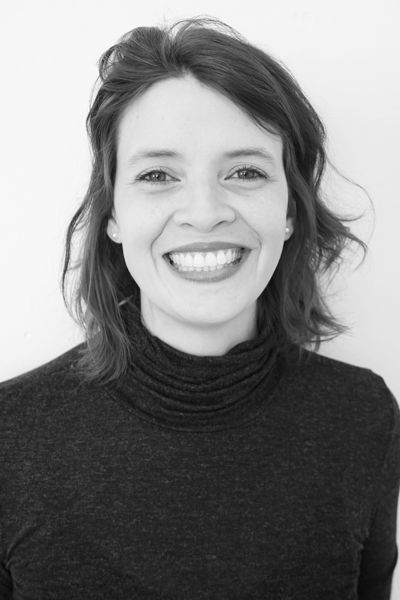 Workshop Download
---
How to develop your empathy and contribute to building a more pleasant world
By Ana Simar
On-Line: 28 April 2021
This will be a workshop to celebrate our capacity to connect with, build friendships with, and cooperate with others.
Empathy represents being aware of others, how they feel and even how they perceive the world. Thanks to this inherent ability of human beings, we can interact with each other and even create and produce new services and products. relevant to society.
This ability, known as "stepping into the shoes others," can be developed and learned. It is currently being promoted in the creative processes, for user-centered design, as a fundamental part of the research phase. It also has the extraordinary potential to help us build a more pleasant world for all.
Let's explore this remarkable human characteristic that helps us in our personal spheres as well as the professional environment.
In this workshop, you will...
Try simple techniques to help you develop your empathy.
Explore the beautiful art of being amazed by others.
Discover the user research must-have attitude to move towards innovation.
Recognize common interests with new people and detect potential projects to cooperate around.
Do you also think empathy is a soft skill that should obtain more relevance in today's world? Let's talk about it!
About Ana Simar
Half Belgian, half Colombian, Ana counts with a multicultural vision on global concerns such as social inclusion, sustainable development and local entrepreneurship. Ana always ensures a refreshing talk by placing the human being in the middle of the action.
Ana facilitates workshops on the creative process, assuming it as a -- multi-step whole -- that shouldn't be dissociated. She designs playful tools and methods to adapt the approach to the particularities of each context. Using her communication, design, and event management background, she plans and coordinates every detail of every workshop session for a smooth and natural run.
She created Happytivity in 2016 to share the power of creativity with "non-familiarized communities". www.happytivity.party - https://www.facebook.com/happytivity.fun www.happytivity.com - https://www.facebook.com/Happytivity - https://www.linkedin.com/company/happytivity https://www.instagram.com/huty.fun/
Payment
Please make payment of €10 via PayPal to https://paypal.me/andyjwhittle. If you do not wish to use Paypal, please let us know when you register and we will send you information for making a bank transfer. Proceeds from the workshop will be donated to charity.
Joining the Workshop
We will use Zoom, the on-line conferencing software, to give this workshop. If you have not already done so, you can download the Zoom app to your computer or telephone free.
A day or two before the workshop, Andy will send all paid participants the link for joining the workshop.
Date and Time
When Wednesday, 28 April 2021; Session will start at at 18:50 and the workshop will begin at 19:00 (CEST). Please log in early.
Want to come?
Please reply to your invitation e-mail or follow this link to sign up for for this workshop. Please also make payment via Paypal (see above)
Participants
Andy W
Jeffrey B
Ana S
Olivier D
Johan V
Simona M
Richard B
Rodon J
Benedicte vN
Peter W
Juliette C
Helena C
Dalia J
Kathleen R


Notes
* Registered on Facebook or Meetup
** Registered as "Interested" on Facebook which, in practice, means they probably won't come. But we appreciate their enthusiasm and support nonetheless.
Please share this event on social media!
Upcoming Events
24 July 2022: Event: Summer Barbecue
14 Sep 2022: Workshop: Communications by Cass Hebron
28 Sep 2022: Workshop: The Waiting Room - A Practice Between Mindfulness and Creativity by Daphné Sarpyener
12 Oct 2022: Workshop: How to Recharge Your Batteries by Aurélia Mellin
26 Oct 2022: Workshop: Self-Improvement by Andy Whittle
9 Nov 2022: Workshop: Money by Fatiha Elbaj
Mailing List
Want to be kept informed of new events and occasional news from the Brussels Imagination Club? Just enter your email below − and be sure to follow the link in the confirmation email to complete your subscription to our mailing list.
---
---
Notes:
(1) We will only use your email address to send you invitations to our activities and for occasional Imagination Club news.
(2) We will never share your contact information with anyone, not even workshop facilitators, without your permission.
(3) "Where is the Imagination Club based?" question is a spam control measure. Please answer correctly to subscribe.