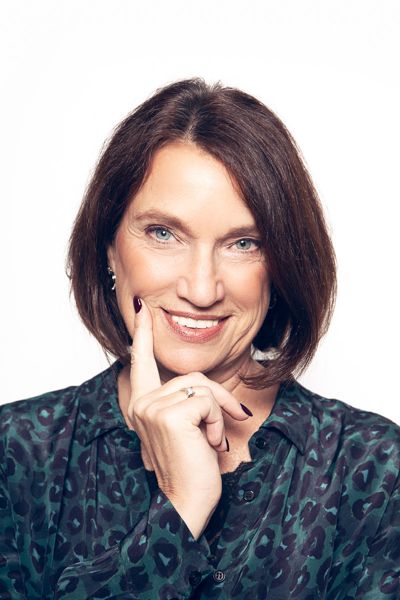 Design Thinking as a Mindset
By Anita Dierckx
*** Download the Presentation ***
On-Line: 27 January 2021
New ideas are the key to business growth. The mindset and strategies to generate them can be learned. This workshop will give you the necessary appetite to start innovating from a customer's point of view.
What is this workshop about?
This interactive workshop shows you how to use empathy and experimentation to achieve human centred innovative solutions. It also focusses on developing both the design thinking mindset and the expertise in the related methods which can be applied in your business environment.
How can you benefit from this workshop?
You will be able to explain the design thinking approach to solving problems.
You will be able to apply the design thinking approach and tools to a variety of challenges and problems.
You will be able to participate positively in collaborative and creative brainstorming.
"The difference between a leader and a follower is innovation"
- Steve Jobs
About Anita Dierckx
Anita specializes in change processes and digital transformation, where she focusses on the human side of the story. She is an expert in Design Thinking and Connecting Communication; and easily applies different change management methodologies. Realizing a good end-user adoption is her objective.
Anita has worked 30 years for Engie, an international energy giant, where she has lived through numerous reorganizations and therefore acquired a clear understanding of change management processes... She has strong empathy, an entrepreneurial mentality, a pragmatic approach and she is a source of inspiration for innovative problem solving.
Anita's motto is: from work pressure to work pleasure
Next to her passion for innovation, she loves making creative flower pieces and is an addicted tango dancer.
Learn more about Anita and her work LinkedIn: https://www.linkedin.com/in/anitadierckx/ and her website: https://innovita.be/anita-dierckx/.
Payment
Please make payment of €10 via PayPal to https://paypal.me/andyjwhittle. If you do not wish to use Paypal, please let us know when you register and we will send you information for making a bank transfer. Proceeds from the workshop will be donated to charity.
Joining the Workshop
We will use Zoom, the on-line conferencing software, to give this workshop. If you have not already done so, you can download the Zoom app to your computer or telephone free.
A day or two before the workshop, Andy will all paid participants the link for joining the workshop.
Date and Time
When Wednesday, 27 January 2021; Session will start at at 18:55 and the workshop will begin at 19:00 (18:00 BST, 13:00 EDT time). Please log in early.
Want to come?
Please reply to your invitation e-mail or follow this link to sign up for for this workshop. Please also make payment via Paypal (see above)
Participants
Andy W
Jeffrey B
Anita D
Gert D
AnneMartine N
Laurence H
Marie Ann G
Caroline D
Kristina P
Chalks C
Michael H
Ellen Carey
Hilde H
Jan VdP
Dries D
Andrea S
Ally D
Simonne W
Jane H
Dalia J
Vero B
Mirjam D
Iren W


Gabriela S **
Dalia J **
Zlatimira **
Mirjam D **
Jan A **
John C **
Brian T **
Liz K **
Geraldine V **
Cheryl C **
Notes
* Registered on Facebook or Meetup
** Registered as "Interested" on Facebook which, in practice, means they probably won't come. But we appreciate their enthusiasm and support nonetheless.
Please share this event on social media!
Upcoming Events
24 July 2022: Event: Summer Barbecue
14 Sep 2022: Workshop: Communications by Cass Hebron
28 Sep 2022: Workshop: The Waiting Room - A Practice Between Mindfulness and Creativity by Daphné Sarpyener
12 Oct 2022: Workshop: How to Recharge Your Batteries by Aurélia Mellin
26 Oct 2022: Workshop: Self-Improvement by Andy Whittle
9 Nov 2022: Workshop: Money by Fatiha Elbaj
Mailing List
Want to be kept informed of new events and occasional news from the Brussels Imagination Club? Just enter your email below − and be sure to follow the link in the confirmation email to complete your subscription to our mailing list.
---
---
Notes:
(1) We will only use your email address to send you invitations to our activities and for occasional Imagination Club news.
(2) We will never share your contact information with anyone, not even workshop facilitators, without your permission.
(3) "Where is the Imagination Club based?" question is a spam control measure. Please answer correctly to subscribe.