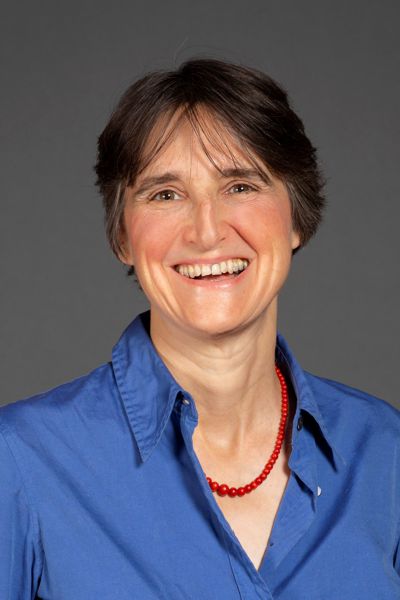 Workshop: The 3Ps of Shame - Tackling Perfectionism, Pleasing and Procrastination
By Ruth Friedman
Brussels: 9 June 2021
This will be a live workshop
Please note the coronavirus rules below!
Almost all of us have limiting unconscious beliefs. These were created, when we were very young, to help us through challenging times. Challenges that we were not equipped to deal with at the time. Now as adults these same beliefs often hinder us from living a fuller life. Perhaps you can relate?
In this workshop we will explore some typical core beliefs and learn about the behaviours they can create.
We'll look at things like:
Pleasing - pleasing others and doing what they want you to do; following their point of view, instead of your own.
Perfectionism – the need for things to be perfect - spending time to reach perfection; being self – critical when things are not as good as you would like them to be.
Procrastination – continual delaying and postponing of things you want to do.
In this workshop we will be looking at the role that shame plays in keeping these beliefs and behaviours in place. You will learn about agency and how it can help you to find new ways of managing these difficult situations. During the workshop you can gain new insights into how the 3 Ps of Shame may be playing out in your own life and what you could do to begin to tackle them. This exploration will also bring you a better understanding of others. You will find more acceptance of your self and others in navigating these patterns.
In this workshop there will be some presentation and discussion. You will be introduced to concepts that come from working with developmental trauma and that are applicable more broadly. There will be time for personal self reflections, as well as conversation in diads and/or small groups. We will draw on NARM (Neuro Affective Relationship Model) as a framework for this workshop.
About Ruth Friedman
Ruth Friedman is a Professional Executive Coach, Facilitator and Trainer. Her background is in corporate IT, project management, and training . She is passionate about her own ongoing personal and professional development. She is currently training to become a NARM Informed Professional and she will draw on this training as part of the workshop.
You can learn more about Ruth and her work at Ruthfriedman.com
---
Important: Coronavirus Rules
In order to provide a safe space for you and other participants of this workshop, we expect you follow our coronavirus rules:
The workshop is strictly limited to 12 participants (not including the organisers and facilitator). You must register via email or the web site in order to attend this workshop. If you register and are later unable to attend, please cancel via email or the form on the web site as soon as possible.


If you do not feel well or have a fever, please do not attend.


Please do not shake hands, kiss or hug others. Even if you feel comfortable kissing old friends, old friends may not feel safe being kissed. (I hate writing this rule, but it is important for the welfare of us all).


Please keep at least 1.5 meters distance from others. If it is not possible to do so, please wear a face mask.


Please check the rules for snacks and drinks before helping yourself.


We will sanitise the space beforehand. Hand gel will be available. Please make use of it.
If you have any questions please contact us. If you have last minute questions or concerns, you can also call, SMS or Whatsapp Jeffrey on +32 478 54 94 28.
---
Practical Information
When Wednesday, 9 June from 18h45-21h00
Where? Cooperativa Kreativa, Rue Volta 8, 1050 Brussels - Map <- Note new venue
How much? A contribution of €15 to cover expenses including materials, drinks, snacks, etc. - payable at the door.
Please share this event on social media!
Want to come?
Please reply to your invitation e-mail or follow this link to sign up for for this workshop.
Attending
Organisers
Andy W
Jeffrey B


Facilitator
Ruth F

Participants (limit: 12)
Strictly limited to 12 people. You must register via email or the web form and receive a confirmation from us in order to attend this workshop. If you register and change your mind, please notify us as soon as possible so someone else can have your place. For last minute changes, please contact Jeffrey by telephone, SMS or Whatsapp on +32 478 54 94 28. If you do not feel well or have a fever, please do not attend.
NOTE: Workshop is full. You may, however, be put on the waiting list in case anyone cancels.
Simona M
Nicolas G
Fanni S
Claudia A
Thomas C
Natalie A
Diane R
Michela T
Grace G
Bendicte V
Peter W
Angelos S
Mailing List
Want to be kept informed of new events and occasional news from the Brussels Imagination Club? Just enter your email below − and be sure to follow the link in the confirmation email to complete your subscription to our mailing list.
---
---
Notes:
(1) We will only use your email address to send you invitations to our activities and for occasional Imagination Club news.
(2) We will never share your contact information with anyone, not even workshop facilitators, without your permission.
(3) "Where is the Imagination Club based?" question is a spam control measure. Please answer correctly to subscribe.