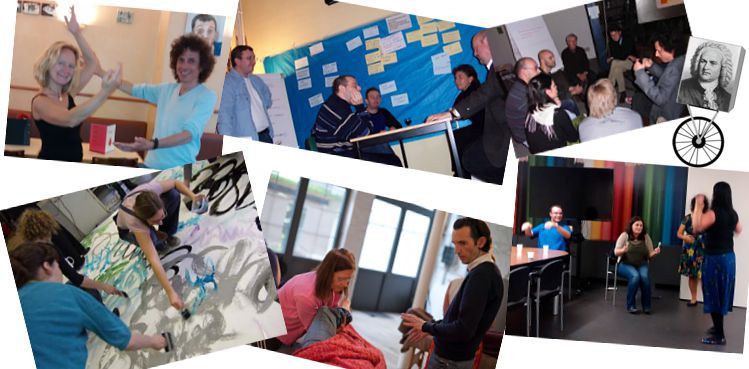 Imagination Club Events
Imagination Club workshops are short, 90 minute events. They are normally experimental in some way, for example, an experienced facilitator may wish to try out some new ideas or new techniques or an inexperienced facilitator may simply want to get experience and improve her skills.
For the audience, they are an opportunity to try something new, learn something and meet some interesting people.
Workshops are in English.
Mailing List
If you would like to be kept informed of events, please ask to be added to our mailing list. You will only receive event invitations and occasional news of the club. Your email address will never be shared without your permission. Contact Jeffrey to be added to the mailing list.
---
Archives