---
Brussels Workshops 2015*
24 June
The Money Opera
Sydney Schreiber, Charles Davies and Ann-Christin Momsen
1 August
Summer barbecue in Erps-Kwerps
9 September
Tap into the Dark Side of Your Creativity
Jeffrey Baumgartner
23 September
Using Icebreakers in workshops to help people get to know each other better
Andy Whittle
14 October
Title to be announced
Véro Bosschaert

---
16-18 October
Wellness & Nature Weekend in the Ardennes
---
Your Workshop?
Get in touch to discuss!
---
* Note: Above titles, speakers and dates are subject to change. Please check prior to the event or ask to be added to the mailing list
---
How would you like to do a workshop at the Imagination Club? It's a great way to try out new ideas and approaches with a cool, receptive, international audience. Learn more here.
---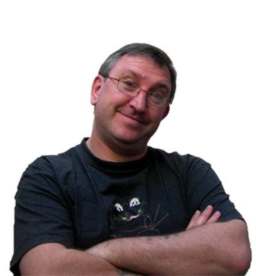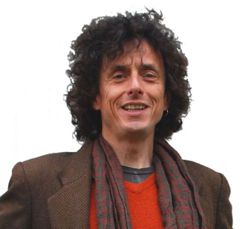 About the Brussels Imagination Club
The Imagination Club was established by Andy Whittle (left) and Jeffrey Baumgartner (right) so long ago that neither one of them can remember exactly when it all started, though it might have been 2006.
Andy Whittle is an IT consultant and trainer who has worked with organisations such as Glaxo Klein Smith, Toyota, The European Commission and the Belgian government. He is also the co-founder of the Brussels Imagination Club where he runs regular workshops on all aspects of personal and professional self-improvement.
Jeffrey is the author of the science fiction-humour novel, The Insane Journey, and the quirky business book, The Way of the Innovation Master. He also writes the very silly Baumgartner Report newsletter as well as the rather more serious Report 103 newsletter. When not writing, he speaks and does workshops for businesses, governments and non-profits in Europe, North America, Africa, The Middle-East and Asia. And, of course, he manages the Imagination Club with Andy. His web site is at jpb.com.
Their aim for the Imagination Club is to provide a safe place for facilitators to try out new things, whether it is facilitation, a new theme or a new approach. As a result, it is also a place where people in the international community of Brussels can come, learn new things and meet new people. Our membership of some 300 people includes people from dozens of countries.
The Imagination Club is an open source concept, which means that if you want to set up your own imagination club for your community, you are free to do so without worrying about royalty fees, intellectual property or other unpleasantness. What's more, Jeffrey and Andy would be delighted to help you get started and promote your group here on the web site.
Indeed, there are already imagination clubs in Europe and Australia -- and each has its own style.