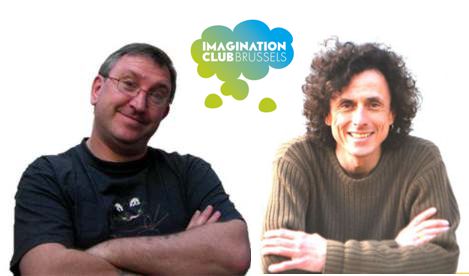 The Brussels Imagination Club
Welcome to the Imagination Club! We are an international group dedicated to experimentation in life-long learning and training. And we would love to include you in our group!
Come join us at one of our workshops or events. We hold short (90 minute) experimental, and usually interactive, workshops on the second and fourth Wednesday of every month (except July and August).
Each workshop is an opportunity for you to taste, intellectually, something new, meet some interesting people like yourself, have a drink and enjoy a little snack. At best, you'll discover something new, something you want to learn more about. At worst, you'll spend 90 minutes discovering that a particular topic might not interest you as much as you thought it would.
No matter what, you still get to meet some great people, have a drink and enjoy a snack − all for a nearly microscopic contribution of €12, a deal so good the European Commission's competition authority is investigating us.