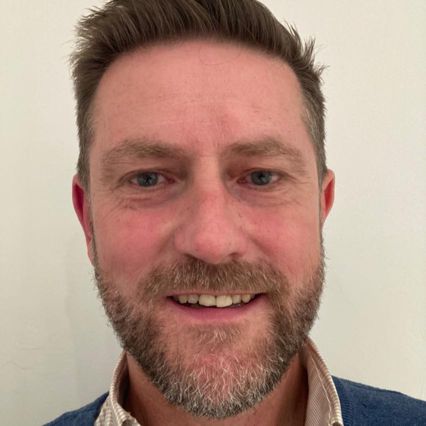 Workshop: Why People Feel Lonely at the Top & Five Ways to Feel Less Lonely
By Richard Gordon Kelly
Brussels: 12 April 2023
Have you ever found yourself feeling lonely in business, on a project, within a team, or even with family and friends? Do you know of others who are lonely?
Life isn't always easy. We can feel isolated and lonely. Loneliness can chip away at our confidence and self-worth.
When Richard was working in corporate business this happened to him. He wanted to escape from it and eventually he did. Now, as a coach Richard sees many clients are also experiencing this feeling more and more often.
Richard overcame feelings of loneliness through great coaching; finding his community; clear communication especially listening to himself and others; and establishing a balance of work and play. This is a commitment that he keeps for himself even now. It is also a part of how he works with clients.
In this workshop, Richard shares what he has learned about overcoming loneliness.
You will leave the workshop with a better understanding of the power of:
Beliefs
Act of Kindness
Trust
Commitment
Relationships to solve loneliness.
What should you bring to the workshop?
Your presence
your curiosity
openness to sharing your stories.
Please have a pen and paper at hand, or bring along your notebook.
About Richard
Richard Gordon Kelly (RGK) is a Chief Energy Officer, Trusted Advisor, Mr. Connector, an Executive Coach, and an Inner coach (Mindset and Human Performance).
He knows about the power of personal storytelling and the benefits of sharing stories. Richard is an expression of lovingness that heals, a principle of power in action, and a courageous speaker of truths. RGK loves having loving and opening conversations as well as helping people move forward by truly listening to them. He believes that being heard, seen, and acknowledged is crucial, and he strives to bless those he encounters with his daily presence.
Website: https://richardgordonkelly.com/
Mobile: +32 475 22 21 52
Email: richardgordonkelly@gmail.com
Practical Information
When Wednesday, 12 April 2023 from 18h45-21h00
Where? Timesmore Boulevard St Michel 47, 1040 Brussels (map)
How much? A contribution of €15 to cover expenses including materials, drinks, snacks, etc. - payable at the door.
Want to come?
Please reply to your invitation e-mail or follow this link to sign up for for this workshop.
Please share
If you feel your friends, family and/or colleagues may be interested in this workshop, please share it with them. The Imagination Club relies on new participants to cover our operational costs and maintain a diverse, perceptive and intelligent audience (in other words, people like you) for our events.
You can use the icons below to share to social media or copy and paste the URL of this website and send it to friends. Thank you!
Mailing List
Want to be kept informed of new events and occasional news from the Brussels Imagination Club? Just enter your email below − and be sure to follow the link in the confirmation email to complete your subscription to our mailing list.
---
---
Notes:
(1) We will only use your email address to send you invitations to our activities and for occasional Imagination Club news.
(2) We will never share your contact information with anyone, not even workshop facilitators, without your permission.
(3) "Where is the Imagination Club based?" question is a spam control measure. Please answer correctly to subscribe.