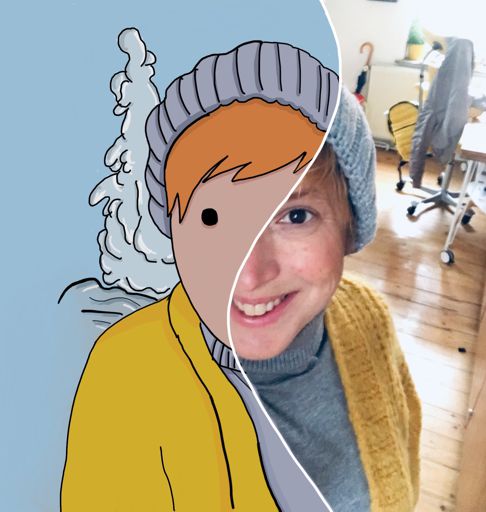 Virtual Workshop: What Will You Bring to the Table?
By Julie Anne (Jules) Gilleland
On-Line: 24 June 2020
This will be an experimental remote workshop with the main goal being to see how far can we take remote workshops towards being a connected, inspired, engaged, fun, hands-on experience. Jules says she is an absolute novice to online training. However she has a great passion for making all kinds of things (business-meeting like) fun, playful and inspiring. As a designer of creative spaces, she is excited to see how she might design better online learning experiences. She is intrigued by the idea of having an amazing group of experienced talented trainers sitting around the same table playing with this idea.
Takeaways
Connecting with people remotely in a new way.
Leave a 90min Zoom inspired and energised.
Get new ideas on how to run innovative remote meetings.
Come explore with Jules and share your experience and, most importantly, your playful energy!
Your Pre-Playwork
Your pre-playwork is to create a collection of objects! Begin by finding an object (The Thing) that represents you! The Thing should be no larger than your hand and the size of a cork is ideal. Then, choose at least five more things that go with The Thing in one way or another. (Collection ideas: by colour, size, shape, material attributes, function, etc.) Put all of these items in a basket, box or container and have it with you for the Zoom meeting.
We will be working with Miro, an on-line collaboration tool. If you want to check out Miro beforehand it is here: https://miro.com/
About Jules
Julie Anne Gilleland (Jules) is a designer and Executive Creative Director with 20 years overall experience in the field of design and education. She has worked with educational institutions, government initiatives, museums and corporations in the field of creating experiences and environments that inspire creative thinking. She has designed and developed educational programs, products and learning environments. She is an expert at executing innovative programming centred on child and or adult learning and inspiring individuals to reach their full potential.
Payment
Please make payment of €10 via PayPal to https://paypal.me/andyjwhittle. If you do not wish to use Paypal, please let us know when you register and we will send you information for making a bank transfer. All proceeds from the workshop will be donated to charity.
Joining the Workshop
We will use Zoom, the on-line conferencing software, to give this workshop. If you have not already done so, you can download the Zoom app to your computer or telephone free.
A day or two before the workshop, Andy will all paid participants the link for joining the workshop.
Date and Time
When Wednesday, 24 June 2020; Session will start at at 18:55 and the workshop will begin at 19:00 (18:00 BST, 13:00 EDT time). Please log in early.
Want to come?
Please reply to your invitation e-mail or follow this link to sign up for for this workshop. Please also make payment via Paypal (see above)
Participants
Andy W
Jeffrey B
Jules G
Mirjam D
Terri B
Harriet P
Shameema P
Dionne B


Dalia J **
Sascha S **
Hanna K **
Miriam G **
Zlatimira **
Notes
* Registered on Facebook or Meetup
** Registered as "Interested" on Facebook which, in practice, means they probably won't come. But we appreciate their enthusiasm and support nonetheless.
Please share this event on social media!
Upcoming Events
24 July 2022: Event: Summer Barbecue
14 Sep 2022: Workshop: Communications by Cass Hebron
28 Sep 2022: Workshop: The Waiting Room - A Practice Between Mindfulness and Creativity by Daphné Sarpyener
12 Oct 2022: Workshop: How to Recharge Your Batteries by Aurélia Mellin
26 Oct 2022: Workshop: Self-Improvement by Andy Whittle
9 Nov 2022: Workshop: Money by Fatiha Elbaj
Mailing List
Want to be kept informed of new events and occasional news from the Brussels Imagination Club? Just enter your email below − and be sure to follow the link in the confirmation email to complete your subscription to our mailing list.
---
---
Notes:
(1) We will only use your email address to send you invitations to our activities and for occasional Imagination Club news.
(2) We will never share your contact information with anyone, not even workshop facilitators, without your permission.
(3) "Where is the Imagination Club based?" question is a spam control measure. Please answer correctly to subscribe.