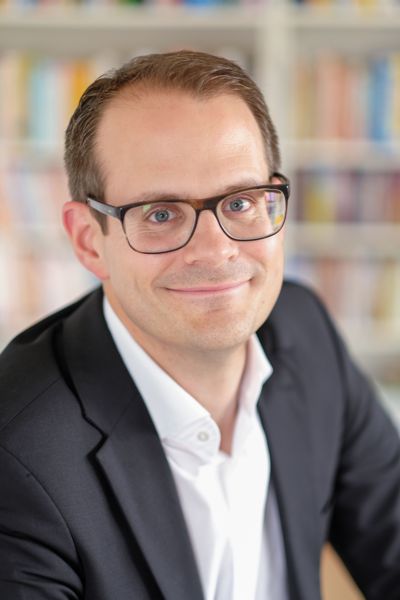 Preparing for a TEDx Talk - A look "under the hood"
By Lars Sudmann
Brussels: 24 November 2021
Have you ever wondered what preparing for a TEDx talk looks like? And what the ingredients of a great TED & TEDx talk are? In this workshop we will explore Lars' 5H model for great TEDx-like engagement and how you can apply this for your own speaking. In the second part we will see a live presentation and have a chance to give feedback on the spot to put the elements into practice.
Elements include:
What are the ingredients of great TED and TEDx talks?
The 5H of engagement, and how to use them.
Live feedback and reflection - the "white noise process".
The rehearsal process of a live soon-to-be-given talk.
Update: See the TEDx Talk
Now you can watch the TEDx talk that Lars rehearsed with us:
About Lars Sudmann
Lars Sudmann is a speaker, advisor and coach with background in leadership and transformation, for instance as former executive of Procter & Gamble Belgium. Lars was featured on BBC Capital, Fast Company, Inc., the Chicago Tribune, the Economist Career network and many more. He is a lecturer at universities in Germany and Belgium. Lars' TEDx talks on self-leadership and innovation are top-ranked with 1.000.000+ views. To learn more you can go to https://lars-sudmann.com/lars-sudmann/ where you can also subscribe to Lars' newsletter.
---
Important Covid-19 Rules
The safety and well-being of you and all our members is important to us. Please only come to the workshop if you are willing to follow these rules:
You may be asked to present a valid Covid certificate in order to enter the workshop.
Please wear a facemask when entering the venue. Once inside the venue, you may remove your face mask, but please maintain a safe distance from other workshop participants.
If you feel ill or have any symptoms of illness, please stay at home.
---
Practical Information
When Wednesday, 24 November 2021 from 18h45-21h00
Where? Cooperativa Kreativa, Rue Volta 8, 1050 Brussels - Map
How much? A contribution of €15 to cover expenses including materials, drinks, snacks, etc. - payable at the door.
Covid-19 In coming to this event, you agree to follow all COVID-19 regulations in place at the time of the event.
Please share this event on social media!
Want to come?
Please reply to your invitation e-mail or follow this link to sign up for for this workshop.
Attending
This workshop is limited to 20 participants.
Andy W
Jeffrey B
Lars S
Claudia A
Ruth F
Dominique B
Jennifer O
Sabine D
Geraldine M
Klementina K *
* Registered on Facebook
Mailing List
Want to be kept informed of new events and occasional news from the Brussels Imagination Club? Just enter your email below − and be sure to follow the link in the confirmation email to complete your subscription to our mailing list.
---
---
Notes:
(1) We will only use your email address to send you invitations to our activities and for occasional Imagination Club news.
(2) We will never share your contact information with anyone, not even workshop facilitators, without your permission.
(3) "Where is the Imagination Club based?" question is a spam control measure. Please answer correctly to subscribe.