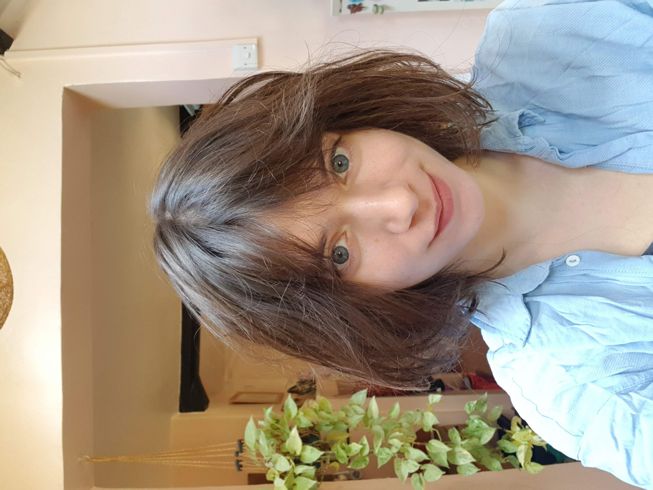 Workshop: How to fix the planet: a crash course for beginners
Brussels: 8 September 2021
Feeling bombarded by bad news from around the world? Think you can't make a difference or are you paralysed about where to begin? In this workshop, Cass will explain why you have far more power than you think to tackle social and global issues. The workshop will address the barriers that prevent many people from taking action, and provide a crash course in becoming a confident and motivated actor of positive change!
From this workshop, you'll come away with...
A clear idea of what an individual can do to make a difference to global issues.
A roadmap for identifying how to make a concrete difference to a cause you care about.
Confidence in taking action to make the world a better place.
Not sure if you're the kind of person that can make any difference to the big issues facing the world right now? Then you're probably the right person for this workshop.
About Cass Hebron
Cass is a freelance writer on climate justice and editor of the Green Fix newsletter, which rounds up free resources to help anyone take climate action. She has worked for a range of advocacy NGOs including Friends of the Earth Europe, Oxfam EU and the World Federation for Animals, and was selected to be a UNITE 2030 Youth Delegate.
Twitter: @casstaways
Instagram: @coffee_and_casstaways
LinkedIn: https://www.linkedin.com/in/casshebron/
Practical Information
When Wednesday, 8 September 2021 from 18h45-21h00
Where? Cooperativa Kreativa, Rue Volta 8, 1050 Brussels - Map <- Note new venue
How much? A contribution of €15 to cover expenses including materials, drinks, snacks, etc. - payable at the door.
Covid-19 In coming to this event, you agree to follow all COVID-19 regulations in place at the time of the event.
Please share this event on social media!
Want to come?
Please reply to your invitation e-mail or follow this link to sign up for for this workshop.
Attending
This workshop is limited to 20 participants.
Andy W
Jeffrey B
Cass H
Monika R
Catherine P
Anne-Marie M
Sanjeev K
Tina M
Ingrid K
Shawn M


Ingrid K **
Rozina S **
Sarah S **
Sascha S **
Peter M **
Johan V **
Lucia A **
Clea C **
Karolina S **
Joaquin B **
Al B **
Daniel S **
Mailing List
Want to be kept informed of new events and occasional news from the Brussels Imagination Club? Just enter your email below − and be sure to follow the link in the confirmation email to complete your subscription to our mailing list.
---
---
Notes:
(1) We will only use your email address to send you invitations to our activities and for occasional Imagination Club news.
(2) We will never share your contact information with anyone, not even workshop facilitators, without your permission.
(3) "Where is the Imagination Club based?" question is a spam control measure. Please answer correctly to subscribe.