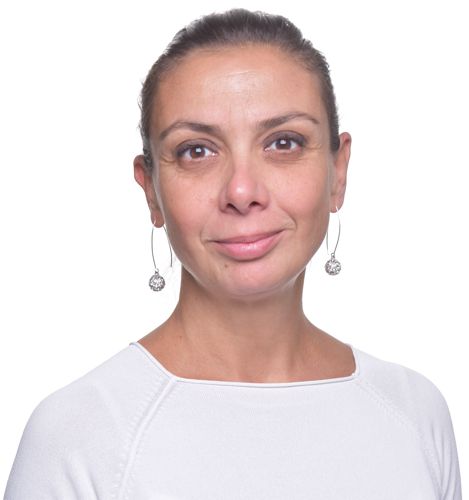 Generative Coaching: going beyond classical coaching to unlock creativity
By Alessandra Satta
Brussels: 25 May 2022
Modern neuroscience has established that anything that we know, we create. But what is it that we want to create? Although we are not aware of it, we are constantly trying to answer this question. Generative coaching provides support for how to answer this question and implement our answers in a mindful and wise manner by tapping into our three minds: the cognitive mind, the somatic mind, and the field mind. In this workshop, we will focus on the somatic mind, which is the foundational intelligence within our body.
We will explore together
How our body is such an unexpected source of wisdom and knowledge, always there to guide us into our creative future.
How it can support the cognitive mind and enrich the creativity and change journey of a client.
Body practices that can help us overcome obstacles and challenges on our way to creativity.
We will learn that whenever our body is not involved, it is almost impossible to be truly generative.
About Alessandra Satta
Alessandra Satta works as a facilitator of collective intelligence and as a generative leadership coach. She is certified in Generative Change by the International Association of Generative Change (IAGC). She is also a trainer in the theories and practices of generativity and profound individual and collective change such as Theory U.
Alessandra combines her diverse experience as an international researcher and systems thinker in a mastermind program for accomplished female entrepreneurs who want to grow their sustainable businesses to the next level.
Learn more about Alessandra and her work at...
Practical Information
When Wednesday, 25 May 2022 from 18h45-21h00
Where? Full Circle - Chau. de Vleurgat 89, 1050 Ixelles - map
How much? A contribution of €15 to cover expenses including materials, drinks, snacks, etc. - payable at the door.
Want to come?
Please reply to your invitation e-mail or follow this link to sign up for for this workshop.
Note: we are no longer including a list of participants on the web site.
Please share
If you feel your friends, family and/or colleagues may be interested in this workshop, please share it with them. The Imagination Club relies on new participants to cover our operational costs and maintain a diverse, perceptive and intelligent audience (in other words, people like you) for our events.
You can use the icons below to share to social media or copy and paste the URL of this website and send it to friends. Thank you!
Upcoming Events
30 June 2022 Deep Conversations Dinner
21 July 2022 Deep Conversations Dinner
14 Sep 2022 Communications by Cass Hebron
28 Sep 2022 The Waiting Room - A Practice Between Mindfulness and Creativity by Daphné Sarpyener
Mailing List
Want to be kept informed of new events and occasional news from the Brussels Imagination Club? Just enter your email below − and be sure to follow the link in the confirmation email to complete your subscription to our mailing list.
---
---
Notes:
(1) We will only use your email address to send you invitations to our activities and for occasional Imagination Club news.
(2) We will never share your contact information with anyone, not even workshop facilitators, without your permission.
(3) "Where is the Imagination Club based?" question is a spam control measure. Please answer correctly to subscribe.