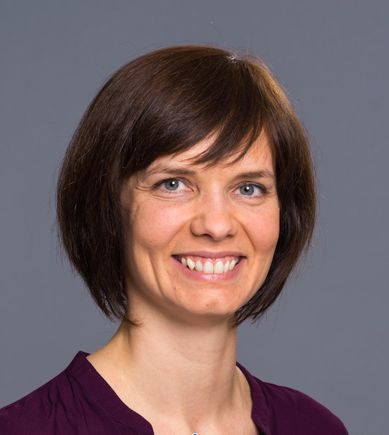 Workshop: Manage your success when you change your job
By Lenka Grackova
Brussels: 25 May 2016
Every new job can easily become a too big of a challenge if we miss on translating our existing skills to the new environment. And not only that. Often we need to develop new skills for the new job and for that we need to take a structured approach that respects our unique strengths as well as weaknesses.
This workshop will show you how you can manage your own success when you change your job. It will be a working session, at the end of which you will know your objectives, you will create a plan to reach your objectives and you will learn tips how to follow through.
Whether you are involved in career change now, want to be ready for career change in the future or want to to better in your current job, this workshop has something to offer you.
About Lenka
Lenka is a certified coach working with people who have recently changed their jobs and their new job is a challenge.
During 15 years of professional experience Lenka has moved from marketing, logistics, sales, technology start-up to her own coaching business. The adaptation to the change has become her passion as it offers plenty of opportunities to learn and develop. Beside changing jobs, she enjoys walking, biking and exploring different self-development techniques.
You can learn more about her work on her web site and blog.
Practical Information
When?
25 May 2016 from 18h45-21h00
Where?
Timesmore
Boulevard St Michel 47, 1040 Brussels
Public transport: Metro: Montgomery; Tram: Boileau
See map below or here...
How much?
A contribution of €12 to cover expenses including materials, drinks, snacks, etc.
Permanent link to event web page
http://www.imaginationclub.org/brussels/event20160525.php
Please share this event on social media!
Want to come?
Please reply to your invitation e-mail or follow this link to sign up for for this workshop.
Participants
Jeffrey Baumgartner
Andy Whittle
Lenka Grackova
Richard Bishop
Zlatimira Colova
Richard Bishop
Ingrid Kreksch
Lenka Josifkova
Ray Snider
Anne-Chantal Mission
Ruth Friedman
+ Guest
Elzbieta
Jana Gál
Ad van Ommen
Frans Nijs
Helena Ruiz Fabra *
Candrianu Adriana *
Oli Olivier *
Leina Mestrovic *


Lina Kusaite **
Leina Mestrovic **
Dennis Elslander **
Justo Stoll **
Pat Patti **
Notes
* Registered on Facebook
** Registered as "Interested" on Facebook which, in practice, means they probably won't come. But we appreciate their enthusiasm and support nonetheless.

View Larger Map
Mailing List
Want to be kept informed of new events and occasional news from the Brussels Imagination Club? Just enter your email below − and be sure to follow the link in the confirmation email to complete your subscription to our mailing list.
---
---
Notes:
(1) We will never share your contact information with anyone, not even workshop facilitators, without your permission.
(2) "Where is the Imagination Club based?" question is a spam control measure. Please answer correctly to subscribe.