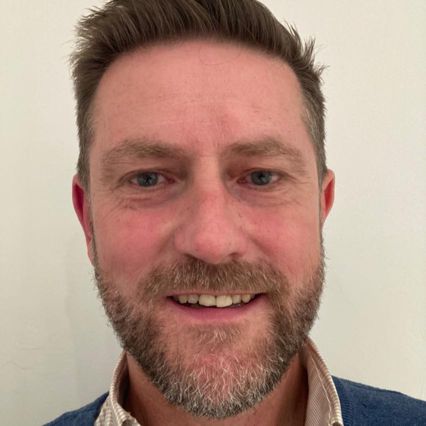 How to escape without reacting emotionally at work by using the Drama Triangle
By Richard Gordon Kelly
On-Line: 10 March 2021
This workshop is designed to be as practical as possible. It focuses on the challenges faced by people, who work with individuals and teams, when issues arise. The Drama Triangle approach gives you an opportunity to share your experiences and ideas. Richard will explore the challenges of working in these different roles, at work and the ways you can stand away from the drama. You will learn how to escape, without reacting emotionally, at work.
By the end of the workshop, you will:
Have an understanding of your role in the drama triangle in different situations at work.
Be pointed in the direction of being able to "read" a given situation, communicate and act accordingly.
Be able to move out of a given situation using various questions and approaches.
This is a simple but effective and powerful model that will help you understand the dysfunctional roles in the working environment. The drama triangle is personal to how it affects you, thus allowing you to figure out what is most useful for you in terms of service to other individuals and your team.
About Richard Gordon Kelly
Richard Gordon Kelly (RGK) is an Executive Coach, and an Inner coach (Mindset and Human Performance). He helps leaders, who face the challenges of letting go of their armour, to share what they truly experience and feel inside. He knows about the power of personal storytelling and the benefits of sharing stories. He enjoys having loving, opening conversations and helping people move forward by listening to them. Being heard, seen and acknowledged is so necessary for this age of individualism. There are so many divisions in society and people are finding it harder to connect with others.
Payment
Please make payment of €10 via PayPal to https://paypal.me/andyjwhittle. If you do not wish to use Paypal, please let us know when you register and we will send you information for making a bank transfer. Proceeds from the workshop will be donated to charity.
Joining the Workshop
We will use Zoom, the on-line conferencing software, to give this workshop. If you have not already done so, you can download the Zoom app to your computer or telephone free.
A day or two before the workshop, Andy will send all paid participants the link for joining the workshop.
Date and Time
When Wednesday, 10 March 2021; Session will start at at 18:50 and the workshop will begin at 19:00 (18:00 BST, 13:00 EDT time). Please log in early.
Want to come?
Please reply to your invitation e-mail or follow this link to sign up for for this workshop. Please also make payment via Paypal (see above)
Participants
Andy W
Jeffrey B
Richard GK
Ella S
Olivier D
Fatuma T
Hilde H
Johan VdP
Dionne B
Kathy B
Jane H
Andreja B
Notes
* Registered on Facebook or Meetup
** Registered as "Interested" on Facebook which, in practice, means they probably won't come. But we appreciate their enthusiasm and support nonetheless.
Please share this event on social media!
Mailing List
Want to be kept informed of new events and occasional news from the Brussels Imagination Club? Just enter your email below − and be sure to follow the link in the confirmation email to complete your subscription to our mailing list.
---
---
Notes:
(1) We will never share your contact information with anyone, not even workshop facilitators, without your permission.
(2) "Where is the Imagination Club based?" question is a spam control measure. Please answer correctly to subscribe.