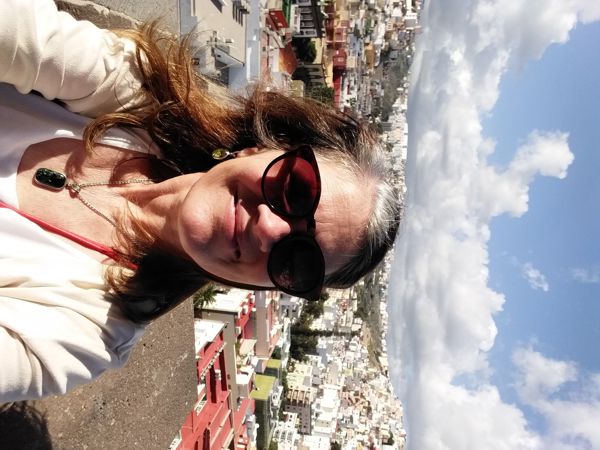 Online Workshop: Do You Know About Your Archetype
By Sabine Henning
On-Line: 12 January 2022
This workshop is about your sun sign and what it means about you. You will learn about your inner potential, gifts and strength based on your birthday. Your deeper personality will be revealed.
We will have a deeper look into your Zodiac sign and how you are able to shine in your core beliefs and values.
You only need to know your birth date and be ready to share with us. Nothing more is needed - except your willingness and openness to know yourself better.
What you will take away from this workshop:
Who am I as a person?
What are my core values?
How can I bring out my inner beliefs and share with others?
You are the light that shines brightly when you act through your authentic self.
About Sabine Henning
Dr. Sabine Henning-Helbig did her University Diploma in agriculture science which was finalised with her PhD project in Togo, West-Africa.
After two and a half years she returned to Germany, started a family, raised two wonderful sons and decided to go back to University in her 40s. Sabine studied plant and human biology to become a teacher. She worked in this field for some time, but another turn in her life gave her the chance to found her own consultancy in Brussels, Belgium. For more than 10 years she has advised companies and non-profit projects in plant health legislation.
Clearly, Sabine strongly believes in and has a passion for science and data. However, when she turned 50, everything changed. Her beliefs became weak and she started asking deeper questions. This was the time when astrology entered her life. Years of introspection and deep reflection followed. She discovered more about life than ever before – her spiritual awakening happened! So, after some years of contemplation and deep learning, Sabine took the decision to talk about how astrology can improve our lives.
After writing her first book, she feels prepared and ready to help others with compassion and spirit knowledge in individual coaching sessions as well as in group workshops. Working with her on your birth chart will not only thrill you with discoveries in your day-to-day life, but also help you in making important decisions and (re-)directions on your life path. Getting access to your inner strength, freedom and balance is so liberating and improves with excellence and clarity all your life experiences and outcomes tremendously. You can learn more about Sabine and her work at:
Payment
Please make payment of €10 via PayPal to https://paypal.me/andyjwhittle. If you do not wish to use Paypal, please let us know when you register and we will send you information for making a bank transfer. Proceeds from the workshop will be donated to charity.
Joining the Workshop
We will use Zoom, the on-line conferencing software, to give this workshop. If you have not already done so, you can download the Zoom app to your computer or telephone free.
A day or two before the workshop, Andy will send all paid participants the link for joining the workshop.
Date and Time
Wednesday, 12 January; Session will start at at 18:50 and the workshop will begin at 19:00 (CET). Please log in early.
Want to come?
Please reply to your invitation e-mail or follow this link to sign up for for this workshop. Please also make payment via Paypal (see above)
Participants
Andy W
Jeffrey B
Sabine H
Marja H
Johan V
AnneMartine N
Urska B
Sophie R
Anita S
Benedict V
Please share this event on social media!
Mailing List
Want to be kept informed of new events and occasional news from the Brussels Imagination Club? Just enter your email below − and be sure to follow the link in the confirmation email to complete your subscription to our mailing list.
---
---
Notes:
(1) We will only use your email address to send you invitations to our activities and for occasional Imagination Club news.
(2) We will never share your contact information with anyone, not even workshop facilitators, without your permission.
(3) "Where is the Imagination Club based?" question is a spam control measure. Please answer correctly to subscribe.