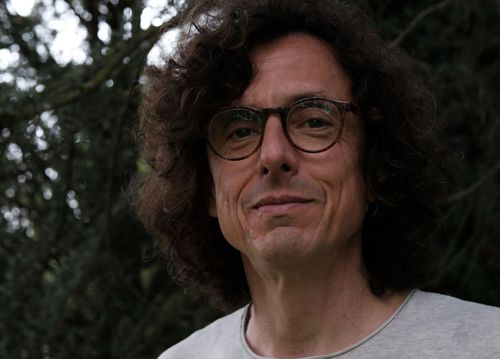 How to Design and Deliver an Awesome Workshop at the Imagination Club (or anywhere else)
By Jeffrey Baumgartner
On-Line: 24 March 2021
Cancel your appointments, send your sweetheart away and lock the children in their bedrooms -- so you can join us for an interactive workshop that will teach you everything you need to know about how to design and deliver an awesome workshop at the Imagination Club -- or just about any place else in the world. Imagination Club co-founder, Jeffrey Baumgartner, will share with you tips, tricks and techniques he's learned from giving workshops and talks around the world, as well as from watching in hundreds of workshops at the Imagination Club.
And, because the pandemic has pushed most workshops onto Zoom and similar platforms over the past year, Jeffrey will share tips on how to look good and present powerfully on-line as well as in live workshops.
In just 90 minutes, you will learn
How to structure a workshop and why good structure makes for a great workshop (and lack of structure leads to a mess).
Key numbers that make all the difference between an engaging workshop and a boring one.
How to devise exercises and group activities that are engaging and reinforce the key points of your workshop.
How to present yourself confidently in both live and virtual workshops.
Why professionals are giving hybrid on-line workshops that combine video presentations with live participation -- and how you can do the same.
So, if you ever give workshops, or expect to give workshops in the future, join us, learn something and share your own experiences. We look forward to your participation!
Watch the video of this workshop here...
About Jeffrey Baumgartner
Jeffrey is the author of four books, including The Insane Journey (science fiction humour novel), Anticonventional Thinking (creativity), The Way of the Innovation Master (business innovation) and The Adventures of Felicity Holmes (literary hack).
Until recently, Jeffrey spoke and gave workshops on creativity, business innovation and imagination around the world. He's given workshops and talks at FritoLay, Hilti, Philip Morris International, Genentech, Agra, Afton Chemical, the Algarve region of Portugal, numerous industrial groups, the Dubai Prime Minister's Office, Almajduie, the European Commission and more. He's also spoken at conferences throughout Europe as well as in India, Australia and South Africa.
However, in 2019, he largely gave up teaching business and government groups how to be creative so that he could focus in being more creative himself. And he has been busying himself with art and writing projects. You can see some examples of his creative work here.
And, of course, Jeffrey is the co-founder and co-manager of the Imagination Club.
Payment
Please make payment of €10 via PayPal to https://paypal.me/andyjwhittle. If you do not wish to use Paypal, please let us know when you register and we will send you information for making a bank transfer. Proceeds from the workshop will be donated to charity.
Joining the Workshop
We will use Zoom, the on-line conferencing software, to give this workshop. If you have not already done so, you can download the Zoom app to your computer or telephone free.
A day or two before the workshop, Andy will send all paid participants the link for joining the workshop.
Date and Time
When Wednesday, 24 March 2021; Session will start at at 18:50 and the workshop will begin at 19:00 (18:00 BST, 13:00 EDT time). Please log in early.
Want to come?
Please reply to your invitation e-mail or follow this link to sign up for for this workshop. Please also make payment via Paypal (see above)
Participants
Andy W
Jeffrey B
Daniela S
Johan VdP
Iren W
Hilde H
Carolyn O'S
Dominique B
Richard B
Dalia J
Ana S
Natalie A
Gabriela S
Florina H
Juan M
Carlo P
Greet S
Grace G
Jane H


Lenka G **
Nicole vL **
Monica D **
Lea S **
April B **
Cheryl C **
Ellen E **
Notes
* Registered on Facebook or Meetup
** Registered as "Interested" on Facebook which, in practice, means they probably won't come. But we appreciate their enthusiasm and support nonetheless.
Please share this event on social media!
Upcoming Events
---
27 September 2023 - Workshop: Break Free from Control Freakism and Perfectionism by Andy Whittle
11 October 2023 - Workshop: Befriending Your Nervous System to Better Navigate Challenging Times by Anita Sheehan
25 October 2023 - Workshop: "I Have a Dream": from Vision to Reality by Irina Papancheva
22 November 2023 - Workshop: Active/Empathic listening by Monika Branat
13 December - Workshop - Our 21st Centuary Big CC: from Climate Crisis to Climate Collaboration. A coach's framework. by Mary Jones
Workshops are subject to change
---
Mailing List
Want to be kept informed of new events and occasional news from the Brussels Imagination Club? Just enter your email below − and be sure to follow the link in the confirmation email to complete your subscription to our mailing list.
---
---
Notes:
(1) We will only use your email address to send you invitations to our activities and for occasional Imagination Club news.
(2) We will never share your contact information with anyone, not even workshop facilitators, without your permission.
(3) "Where is the Imagination Club based?" question is a spam control measure. Please answer correctly to subscribe.