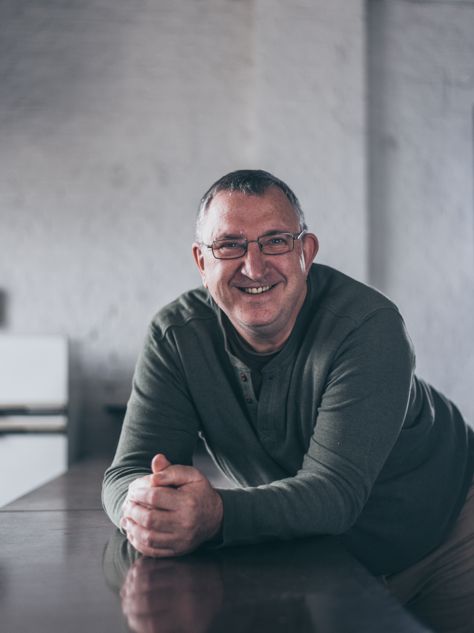 Workshop: Dealing with Overwhelm
By Andy Whittle
Brussels: 13 October 2021
Are you feeling overwhelmed? Don't know where to start? There is too much going on in your head to be able to structure what needs to be done first? Maybe you are building it all up in your mind and cannot get a clear picture of what needs to be dealt with first, so you freeze or procrastinate.
In this workshop we will take a look at what Overwhelm is and how to deal with it.
We will explore this issue with a facilitated discussion and also go through some simple research based exercises that we can all do to tackle it.
Why come to this workshop? Either you have moments of overwhelm or you know someone who does. Either way, you will come away with:
Techniques to help you deal with the feelings of overwhelm and to help others.
Ways to unfreeze and get started on the things that need to be done.
Ideas on practical things you can do to cope with the stresses and strains of life.
About Andy Whittle
Andy is an accredited Life and Executive Coach and Trainer. He has a wide experience of designing and delivering workshops and running events. He is an EMCC Board member, a faculty member of Kingstown Coaching College and has worked at all the main European Institutions and many large and small companies across Europe. He is the co-owner and creator of the Imagination Club and Cooperativa Kreativa and also works as a consultant for Talent Interlock as a career advisor and coach.
Practical Information
When Wednesday,13 October 2021 from 18h45-21h00
Where? Cooperativa Kreativa, Rue Volta 8, 1050 Brussels - Map <- Note new venue
How much? A contribution of €15 to cover expenses including materials, drinks, snacks, etc. - payable at the door.
Covid-19 In coming to this event, you agree to follow all COVID-19 regulations in place at the time of the event.
Please share this event on social media!
Want to come?
Please reply to your invitation e-mail or follow this link to sign up for for this workshop.
Attending
This workshop is limited to 20 participants.
Andy W
Jeffrey B
Benedicte V
Caren W
Tony Z
Peter W
Monika R
Olivier D
Sabine H
Kathy B
Peter W
Jennifer O
Stephen L
Marilys C
Lisa K
Isabelle R
Helena C *


* Registered on Facebook or Meetup
Mailing List
Want to be kept informed of new events and occasional news from the Brussels Imagination Club? Just enter your email below − and be sure to follow the link in the confirmation email to complete your subscription to our mailing list.
---
---
Notes:
(1) We will never share your contact information with anyone, not even workshop facilitators, without your permission.
(2) "Where is the Imagination Club based?" question is a spam control measure. Please answer correctly to subscribe.