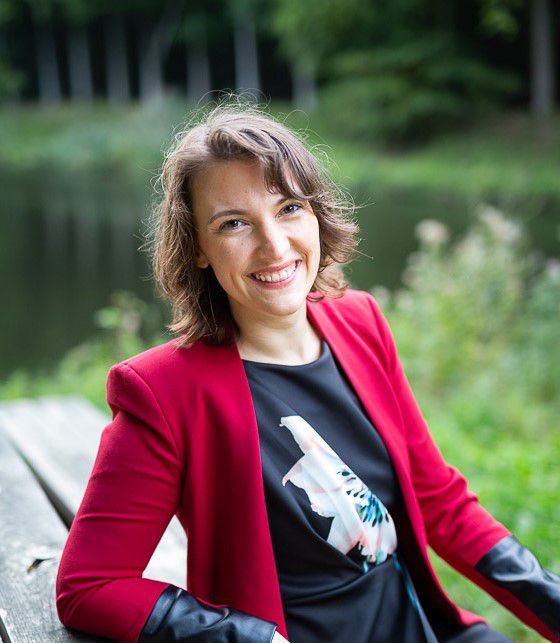 On-Line Workshop: Cultural Compass
A Tool for Navigating Cultural Subtleties Using Geert Hofstede's 6 Cultural Dimensions
By Luise Schnelting
On-line 28 October 2020
Do you currently work or live in a culturally diverse group?
Then you will find our conversation useful. In 90 minutes, we will cover the six main cultural dimensions suggested by Geert Hofstede. We will discuss country variations – and then you'll get a chance to practice what you've learned.
In this workshop, we aim to understand cultural contexts by paying attention to each characteristic and the related tools. Great news: every participant will be able to share his or her experience. Understanding a culture's fundamental principles can help you properly navigate interactions with people in that society. Even better: With the right approach, you can connect more easily with people from different cultural backgrounds.
In short, based on Geert Hofstede's Cultural Compass, you will…
Learn about the six main cultural dimensions.
Find out how these cultural dimensions vary from country to country.
See how you can apply them in your daily life.
At the end of this workshop, you will get a better understanding of cultural subtleties, and will therefore be able to connect more easily with people from different cultural backgrounds.
Want to hear more? Sign up today. We look forward to having a culturally enriching and intellectually interesting conversation with you.
About Luise Schnelting
An internationally minded speaker, Luise enjoys understanding - and learning from - different cultures. She thrives in culturally and intellectually enriching conversations where she can share her knowledge with others while also learning from them. A German citizen who lived briefly in the U.K. before "settling" in Belgium, Luise speaks German, English and French fluently. As a Senior Marketing Specialist covering 11 European countries for a multinational firm, she operates daily in a culturally diverse environment - and therefore understands that sometimes you need to adapt your approach to connect with people from different cultural backgrounds.
Payment
Please make payment of €10 via PayPal to https://paypal.me/andyjwhittle. If you do not wish to use Paypal, please let us know when you register and we will send you information for making a bank transfer. Proceeds from the workshop will be donated to charity.
Joining the Workshop
We will use Zoom, the on-line conferencing software, to give this workshop. If you have not already done so, you can download the Zoom app to your computer or telephone free.
A day or two before the workshop, Andy will all paid participants the link for joining the workshop.
Date and Time
When Wednesday, 28 October 2020; Session will start at at 18:50 and the workshop will begin at 19:00 (18:00 BST, 13:00 EDT time). Please log in early.
Want to come?
Please reply to your invitation e-mail or follow this link to sign up for for this workshop. Please also make payment via Paypal (see above)
Participants
Andy W
Jeffrey B
Luise S
Jennifer O'N
Georges M
Molly K
Nicole W
Grace G
Stefano C
Grace G
Dalia J



Miriam G **
Jan A **
Notes
* Registered on Facebook or Meetup
** Registered as "Interested" on Facebook which, in practice, means they probably won't come. But we appreciate their enthusiasm and support nonetheless.
Please share this event on social media!
Upcoming Events
24 July 2022: Event: Summer Barbecue
14 Sep 2022: Workshop: Communications by Cass Hebron
28 Sep 2022: Workshop: The Waiting Room - A Practice Between Mindfulness and Creativity by Daphné Sarpyener
12 Oct 2022: Workshop: How to Recharge Your Batteries by Aurélia Mellin
26 Oct 2022: Workshop: Self-Improvement by Andy Whittle
9 Nov 2022: Workshop: Money by Fatiha Elbaj
Mailing List
Want to be kept informed of new events and occasional news from the Brussels Imagination Club? Just enter your email below − and be sure to follow the link in the confirmation email to complete your subscription to our mailing list.
---
---
Notes:
(1) We will only use your email address to send you invitations to our activities and for occasional Imagination Club news.
(2) We will never share your contact information with anyone, not even workshop facilitators, without your permission.
(3) "Where is the Imagination Club based?" question is a spam control measure. Please answer correctly to subscribe.