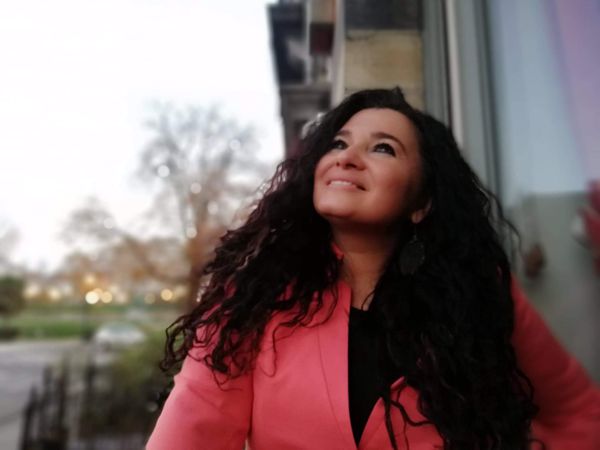 Decoding and Communicating with Difficult People
By Monica Dimitriu
On-Line: 24 February 2021
Have you ever wondered how to connect with people who are very different from you? Have you ever wondered how to communicate with people who display difficult behaviours, like aggressors, manipulators and naysayers?
As Monica Dimitriu would say: "there are no difficult people, only people who at a certain moment display difficult behaviour. For that there is a need for certain skills and knowledge on how to approach the person in order not to have conflict".
In this session, you will learn how to distinguish between the situation or behaviour and the person. Join The Imagination Club of Brussels and Monica Dimitriu for this interactive and engaging workshop and find out, in a fun way, the best methods to engage, talk and motivate these people. This will be a very dynamic and interactive session based on Monica's recently published book "Communication and Coaching Strategies on How to Deal with Difficult People".
About Monica Dimitriu
Monica Dimitriu is a passionate public speaker as well as a dynamic trainer in leadership and corporate communication since 2002. She has been a mindset leadership coach since 2007. Starting in 2003, she has held a managerial position, where she led a team of 22 people, learning more about creating meaningful connections with people.
Since 2016 she has had her own Radio broadcast show at Radio-TV Arthis Bruxelles, where she talks about communication and coaching tips, tricks and methods. Since 2018 she has been a part of the coaching network within the European Commission where she organised an annual team building activities for the Unit where she works.She is also coaching colleagues, team leaders and others.
Payment
Please make payment of €10 via PayPal to https://paypal.me/andyjwhittle. If you do not wish to use Paypal, please let us know when you register and we will send you information for making a bank transfer. Proceeds from the workshop will be donated to charity.
Joining the Workshop
We will use Zoom, the on-line conferencing software, to give this workshop. If you have not already done so, you can download the Zoom app to your computer or telephone free.
A day or two before the workshop, Andy will send all paid participants the link for joining the workshop.
Date and Time
When Wednesday, 24 February 2021; Session will start at at 18:50 and the workshop will begin at 19:00 (18:00 BST, 13:00 EDT time). Please log in early.
Want to come?
Please reply to your invitation e-mail or follow this link to sign up for for this workshop. Please also make payment via Paypal (see above)
Participants
Andy W
Jeffrey B
Monica D
Dionne B
Catherine B
Benedicte vN
Lieke vG
Peter W
Mirjam J
Sue B
Ali D
Notes
* Registered on Facebook or Meetup
** Registered as "Interested" on Facebook which, in practice, means they probably won't come. But we appreciate their enthusiasm and support nonetheless.
Please share this event on social media!
Upcoming Events
30 June 2022 Deep Conversations Dinner
21 July 2022 Deep Conversations Dinner
14 Sep 2022 Communications by Cass Hebron
28 Sep 2022 The Waiting Room - A Practice Between Mindfulness and Creativity by Daphné Sarpyener
Mailing List
Want to be kept informed of new events and occasional news from the Brussels Imagination Club? Just enter your email below − and be sure to follow the link in the confirmation email to complete your subscription to our mailing list.
---
---
Notes:
(1) We will only use your email address to send you invitations to our activities and for occasional Imagination Club news.
(2) We will never share your contact information with anyone, not even workshop facilitators, without your permission.
(3) "Where is the Imagination Club based?" question is a spam control measure. Please answer correctly to subscribe.