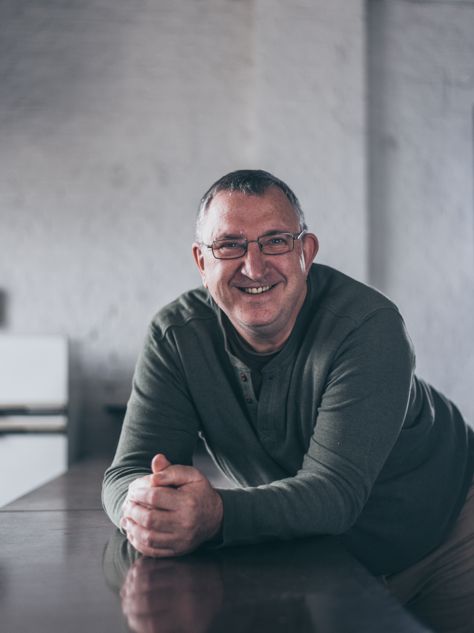 Bouncebackability - The Return of Self
By Andy Whittle
On-Line: 26 May 2021
We hear and talk a lot about Resilience, the ability to withstand adversity and to bounce back regardless of whatever happens to us.
Being resilient doesn't mean that we don't experience stress, emotional upheaval and general suffering at all. Resilient people tap into their inner strengths and support systems to overcome these challenges and work through problems.
So how can we ensure we have that bouncebackability that we need to keep going in these tough times?
In this workshop we will look at some neuroscientific techniques that can help us to increase our resilience; to change our mindset to one of positive thinking rather than the human default of looking for danger (an evolutionary trait that has helped humankind survive for so long).
You will come away from this workshop with at least three practical, easy to implement tools that will make you more resilient and able to bounce back again and again.
About Andy Whittle
Andy Whittle is a certified life, executive and wellbeing coach. He is happiest when he can help people reach their full potential and thrive in today's stressful world. He is also a well-known trainer and event host. Originally from England, Andy is a well-travelled individual who loves life and all creative things.
Andy loves to share tools and methods that help people to be more creative as well as gain the life-skills necessary to be better connected to themselves and the world around them. He does this using his own methodology based on the years of experience he has built up running workshops.
Visit his Website: https://www.andywhittle.be
Connect on LinkedIn: https://www.linkedin.com/in/andyjwhittle/
Payment
Please make payment of €10 via PayPal to https://paypal.me/andyjwhittle. If you do not wish to use Paypal, please let us know when you register and we will send you information for making a bank transfer. Proceeds from the workshop will be donated to charity.
Joining the Workshop
We will use Zoom, the on-line conferencing software, to give this workshop. If you have not already done so, you can download the Zoom app to your computer or telephone free.
A day or two before the workshop, Andy will send all paid participants the link for joining the workshop.
Date and Time
Wednesday, 26 May 2021; Session will start at at 18:50 and the workshop will begin at 19:00 (CEST). Please log in early.
Want to come?
Please reply to your invitation e-mail or follow this link to sign up for for this workshop. Please also make payment via Paypal (see above)
Participants
Andy W
Jeffrey B
Peter W
Jane H
Daniela B
David G
Marja H
Johan V
Benedict V
David G
Olivier D
Anke S
AnneMartine N
Stephen L
Want to lead a workshop?
We're looking for people to lead workshops this autumn and winter. Interested? Questions? Contact us by replying to this email or sending an email to jeffrey@imaginationclub.org. You can also learn more about our workshops here.
Please share this event on social media!
Upcoming Events
24 July 2022: Event: Summer Barbecue
14 Sep 2022: Workshop: Communications by Cass Hebron
28 Sep 2022: Workshop: The Waiting Room - A Practice Between Mindfulness and Creativity by Daphné Sarpyener
12 Oct 2022: Workshop: How to Recharge Your Batteries by Aurélia Mellin
26 Oct 2022: Workshop: Self-Improvement by Andy Whittle
9 Nov 2022: Workshop: Money by Fatiha Elbaj
Mailing List
Want to be kept informed of new events and occasional news from the Brussels Imagination Club? Just enter your email below − and be sure to follow the link in the confirmation email to complete your subscription to our mailing list.
---
---
Notes:
(1) We will only use your email address to send you invitations to our activities and for occasional Imagination Club news.
(2) We will never share your contact information with anyone, not even workshop facilitators, without your permission.
(3) "Where is the Imagination Club based?" question is a spam control measure. Please answer correctly to subscribe.