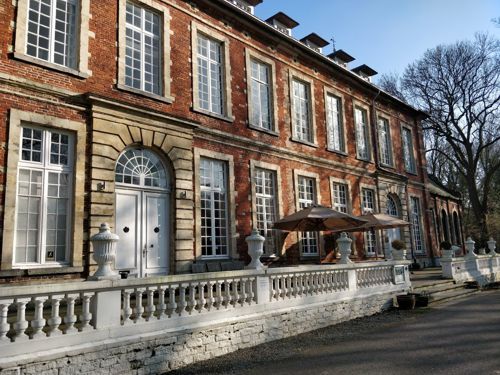 Imagination Club Wellness Weekend
Kortenberg, Belgium: 22-24 June 2018
Join the Brussels and Nijmegen Imagination Clubs for our joint, 2018 Wellness weekend.
The weekend is basically about wellbeing, not the usual Spa and Sauna type, it is about opening your senses and having fun and spending quality time in beautiful surroundings with friendly like-minded people. Take the time to connect with new things and let go of the old.
This year, workshops include
Breaking the Ice with Andy Whittle and Irene Ploeg
Living in the Middle Way - The ultimate letting go by Carolyn Moody
"Out of your head" by Jos van de Pas
The 5 Rhythms by Irene Ploeg
The Importance of Self-Love by Ruth Friedman
Creativity development with visual means with Gerda Fransman
Note: workshops and facilitators are subject to change.
The weekend is fully catered for (breakfast, lunch and dinner). All meals from Friday evening until lunch on Sunday are included, also all soft drinks and some tea and coffee/water. We can cater for vegetarians and non-vegetarians alike, please do let us know your preferences
Alcoholic drinks can be purchased on site during meals or there will be a fridge in our sitting room where you can take what you want and pay as you go. What
This year's weekend will be held in the lovely former Abbey of Kortenberg, a convenient 30 minutes from central Brussels by car, train or bus - and even faster by helicopter! Best of all, this year all rooms will be singles and doubles - no dormitories!
If you want to reserve your spot or get more information, reply to this email or use the contact form.
Practical Information
When?
Friday, 22 June to Sunday 24 June 2018
Where?
Kortenberg Abbey, Abdijdreef 22, 3070 Kortenberg.
15 minute walk from Kortenberg train station.
How much?
€150 to include accommodation meals (but not alcohol), workshops and other activities.
Permanent link to event web page
http://www.imaginationclub.org/brussels/wellness_weekend_2018.php
Please share this event on social media!
Want to come?
Please reply to your invitation e-mail or follow this link to ask questions or sign up for the weekend.