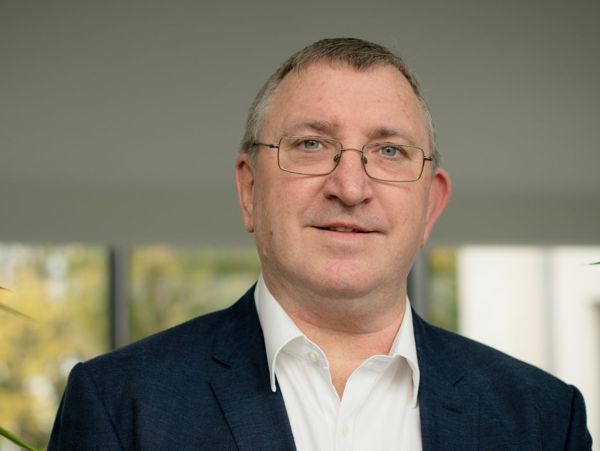 Virtual Workshop: Rethinking Your Career - Getting Unstuck in Five steps
By Andy Whittle
On-Line: 8 April 2020
Already registered? Please read the note below.
Join us for a special, on-line workshop led by Imagination Club co-founder Andy Whittle.
We are going through strange times and some of you may have had time to rethink your work situation. Maybe you are thinking you need to change or you simply fancy a change. If so, You need a plan, or a strategy.
This workshop will take you through 5 steps to review the situation and move on.
You will come away with:
A better idea of where you are today.
A better idea of what skills you already have.
What gaps you need to fill.
Where you could go from here.
Some next steps - actions to take.
A lot of us have been obliged to rethink how we work already and some people have been working remotely and have also been connecting with colleagues and clients using various technologies (Video conferencing and Phone conferencing).
Connecting to the Virtual Workshop
Andy has also been using this technology a lot more recently and has decided to practice giving a workshop using Zoom. You can be in the comfort of your own home and still join the workshop via a Zoom Video link from wherever you are in the world. You will be able to interact, ask questions, and give feedback at the end as usual. Have a pen and paper and be ready to do some work too.
You do not have to have a Zoom account to attend a Zoom meeting. You will be prompted to download the software (free), once you have clicked on the link that we give you. You may also wish to create an account, but that is not required to participate in a Zoom meeting.. You will need to ensure you have a webcam (if you wish to be visible) and a microphone. (most modern laptops have both). You will also need pen and paper to make notes and do the work.
Payment
The cost of this experimental workshop is only €10, which will go to a charity supporting nurses (to be decided). It will be recorded and made available in the days following the workshop should you miss it for any reason. (Barring any Technical hitches).
The Zoom link to connect to the workshop will be sent after payment via paypal to: https://paypal.me/andyjwhittle
Please also register using the same e-mail address to Jeffrey@imaginationclub.org and andy@imaginationclub.org or by replying to this email.
If you do not have Paypal, the bank transfer details will be sent via e-mail when you register. Please mention the Imagination Club in payment details.
Already Registered? Please Read This
If you have already registered, please ensure that you check the e-mail address that you used to register as the zoom link will be sent to that e-mail address. If you do not receive it by 4pm of the day itself, please send a mail to
Jeffrey@imaginationclub.org
or
andy@imaginationclub.org
to ensure that you get the link.
About Andy
Andy Whittle is a certified Life and Executive coach. He is happiest when he can help people reach their full potential and thrive in today's stressful world. He is also a well-known trainer and Event host. Originally from England, Andy is a well-travelled individual who loves life and all creative things.
Andy loves to share tools and methods that help people to be more creative as well as to gain the life-skills necessary to be better connected to themselves and the world around them. He does this using his own methodology based on the years of experience he has built up running workshops.
Practical Information
When Wednesday, 8 April 2020; Session will start at at 18:55 and the workshop will begin at 19:00. Please log in early.
Where? On-Line using Zoom
How much? A contribution of €10 to be contributed to charity. See details above
Please share this event on social media!/strong>
Want to come?
Please reply to your invitation e-mail or follow this link to sign up for for this workshop. Please also make payment via Paypal (see above)
Participants
Andy W
Jeffrey B
OOlivier D
Valerie vK
Dijana Z
Lavinia T
Alma K
Dalia J
Angelika P
Allison C
Jennifer O'N
Fatuma T
Brian H
Nicole vL *
Daisy T *
Zlatimira *


Dennis E **
Dalia J **
Andreea A **
Martina B **
Karolina S **
Anita S **
Filip R **
Lilia B **
Jan A **
Sascha S **
Annette M **
Carolyn D **
Marie Hélène A
John C **
Claire S **
Richard K **
WWhy E **
Mitera B **
Megan B **
Rozina S **
Lina K **
Em G **
Christina C **/li>
Notes
* Registered on Facebook or Meetup
** Registered as "Interested" on Facebook which, in practice, means they probably won't come. But we appreciate their enthusiasm and support nonetheless.
Mailing List
Want to be kept informed of new events and occasional news from the Brussels Imagination Club? Just enter your email below − and be sure to follow the link in the confirmation email to complete your subscription to our mailing list.
---
---
Notes:
(1) We will never share your contact information with anyone, not even workshop facilitators, without your permission.
(2) "Are you human" question is a spam control measure. Please answer correctly to subscribe.