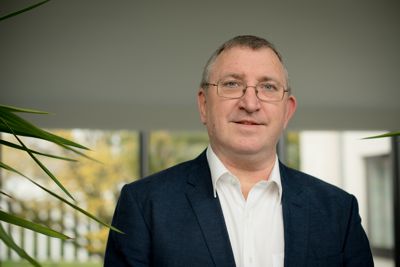 Workshop: Building Resilience Through Storytelling
By Andy Whittle
Brussels: 14 March 2018
This is an experimental workshop to see how personal stories and connections can help people build resilience in today's harsh, disconnected world.
Telling stories about our pain, problems, and hard-won perspectives can be a cathartic release, a testament to overcoming adversity, and a gift to the listener, all at once.
One problem is that the world is moving at such a fast pace that we don't always take the time to really listen to people. We can feel unheard, unappreciated, misunderstood. We hold in far too much.
As adults we react in certain ways due to patterns we build up during our lifetime.
We suppress things for fear of being ridiculed or judged or maybe we feel ashamed of something and so keep things hidden. This is not healthy and not necessary.
Research shows that connection to other people through shared experience, even if we do not know them well, strengthens internal psychological resilience while building social bonds.
In the right environment and with the right guidance, we can build up the courage to tell our stories and release all that pent up frustration and lack of validation.
Andy will lead you through some listening exercises that will help you connect with others. He will also help you work out what your stories might be, how to express what you have been storing inside you and that needs to be told.
To understand and to be understood is vital to help build the resilience needed in today's world.
About Andy Whittle
Andy's passion and motivation in life is to build a kinder and happier world. Through workshops and seminars he loves to share life-hacks and life-tools that encourage people be more creative as well as to learn life-skills necessary to be better connected to themselves and the world around them.
In addition to being the co-founder and co-host of the Brussels Imagination Club, Andy is chapter Manager of the Fear and Fail series of conferences and also part of the PTPI-Hub Social Community which helps people connect and get more out of life.
Practical Information
When? Wednesday, 14 March 2018 from 18h45-21h00
Where? Timesmore Boulevard St Michel 47, 1040 Brussels
Public transport: Metro: Montgomery; Tram: Boileau
See map below or here...
How much? A contribution of €12 to cover expenses including materials, drinks, snacks, etc.
Please share this event on social media!
Want to come?
Please reply to your invitation e-mail or follow this link to sign up for for this workshop.
Participants
Jeffrey B
Andy W
Nicole vL
Dijana Z
Peter W
KC
Lucile C
Bess S
Stephen L
Anne-Sophie H
David G
Rich B *
Viktoria P *
Dalia D *
Katia C *


Grace G **
Patricia M **
Dennis E **
Camelia D **
Eva S **
Tom M **
Nicole W **
Tatiana M **
Nicoleta P **
Sandra R **
John C **
Jon P **
Richard K **
Mircea B **
Cheryl C **
Karel F **
Linda D **
Christopher M **
Ellen E **
Gordon B **
Miriam G **
Sarah S **
Lina K **
Jorge N **
Notes
* Registered on Facebook
** Registered as "Interested" on Facebook which, in practice, means they probably won't come. But we appreciate their enthusiasm and support nonetheless.
View Larger Map