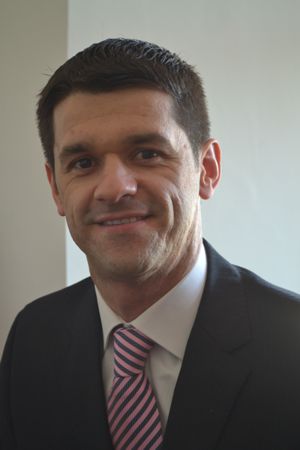 Workshop
There's No Future Without Forgiveness.
Drop it and move on.
By David Giraldo-Gómez
Brussels: 13 June 2018
Imagine you are free from the bad memories that keep you tied to the past, to a person, to a particular emotion. Do you remember those times when you were damaged or abused by somebody else? Are you aware of the price(s) that you have been paying as a consequence of that? What about those occasions when it was you who was responsible for other people's pain? Are those wounds still open somewhere? What if you could remove any trace of anger, resentment and frustration from your life? Have you ever felt the desire to step out of the same pain cycle?
There's no future without forgiveness is a famous quote from Desmond Tutu. It means we should constantly let go of what weighs in our lives and all that that is keeping us stuck in certain situations, in the pain, in the same unhealthy relations. That is key to fully experience our present.
Some people say we are like balloons in a world full of pins. Through an easy going process, in this workshop we will be able to start regaining control of our emotions and David will share a powerful technique to do so.
About David Giraldo-Gómez
David is passionate about human beings. He has a particular interest in forgiveness and the role it plays in our lives. Having experienced the power of forgiveness himself, he has also studied the effect of it at a collective level.
Thanks to this interest David established Plan Perdon - Forgiveness Plan, a project that has been promoting and working with forgiveness as a way to achieve peace for more than five years. David believes the conflicts of the world are personal conflicts that have not been solved properly. For that reason he is convinced that inner peace inevitably contributes to peaceful families, peaceful workplaces and, ultimately, a peaceful world.
David is committed to help individuals to find that inner peace through personal processes. He also shares the power of this tool in talks, exhibitions and workshops around the world. David is a qualified lawyer and has a LLM in International Law. He is also trained as a life coach.
Practical Information
When? Wednesday, 13 June 2018 from 18h45-21h00
Where? Timesmore Boulevard St Michel 47, 1040 Brussels
Public transport: Metro: Montgomery; Tram: Boileau
See map below or here...
How much? A contribution of €12 to cover expenses including materials, drinks, snacks, etc.
Please share this event on social media!
Want to come?
Please reply to your invitation e-mail or follow this link to sign up for for this workshop.
Participants
Andy W
Jeffrey B
David G
Bridgit S
Océane B
Carolyn M
Bess S
Diana S
Ana
Grace G *
Marsida B *
Katrijn D *
Wim dP *


Gus G **
Julián S **
Ana S **
Marie-Laure P **
Dalia J **
Diana S **
Mirzya P **
Sascha S **
Ahmad H **
Xenia O **
Ana E **
Diana H **
Mauricio A **
Wim DP **
Christopher M **
Manuel P **
Francesca F **
Dounya L **
Jorge N **
Zlati M **

Notes
* Registered on Facebook
** Registered as "Interested" on Facebook which, in practice, means they probably won't come. But we appreciate their enthusiasm and support nonetheless.
View Larger Map
Upcoming Events
26 June 2019 You Can Heal Your Past by Dijana Zorić
27 July 2019 Imagination Club Summer Barbecue
12 September 2019 Responsibility, Power and Freedom by Lisa Kretschmann
26 September 2019 The Six Ingredients of Self-Management by Lenka Grackova
9 October 2019 Marketing Your Small Business by Sheldon Stanton
23 October Dress with Colour and Style by Ella Strickland
13 November 2019 Personal Finance by Elena Nikolskaya
Want to do a workshop or talk with us? Get in touch!
Note titles and facilitators are subject to change.
Mailing List
Want to be kept informed of new events and occasional news from the Brussels Imagination Club? Just enter your email below − and be sure to follow the link in the confirmation email to complete your subscription to our mailing list.
---
---
Notes:
(1) We will never share your contact information with anyone, not even workshop facilitators, without your permission.
(2) "Are you human" question is a spam control measure. Please answer correctly to subscribe.