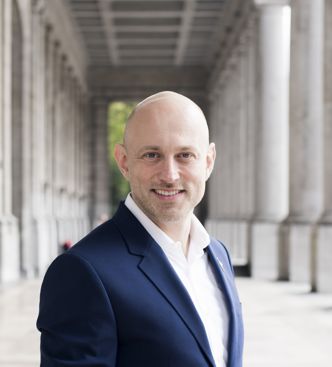 Workshop: Mindful Self-Compassion
Why Being Nice to Yourself Leads to Success
By Sascha Siegmund
Brussels: 22 November 2017
In our society, emotions such as empathy, compassion and kindness are often labeled as weaknesses. It is even worse when we display these emotions ourselves. 'We are strong, we are successful, we are perfect' is an imaginary ideal that is regularly displayed in the workplace, via the media and in social networks.
But, is this really the best approach?
In this workshop Sascha will start with some Mindfulness exercises before introducing a radically new concept: Mindful Self-Compassion.
He will not only explain why being gentle to yourself feels good, he will also share with you why mindful self-compassion is scientifically proven to outperform self-esteem.
In addition, Sascha will guide you through practical exercises so you can experience mindful self-compassion first hand.
About Sascha
As an international & curious spirit, Sascha has always being intrigued by human potential, development and interaction on a global level. After more than 12 years of experience in in France, South America, Belgium, Netherlands and China, Sascha has made many observations. During this time he realized that the limiting factor for both companies and individuals is the human dimension. Despite our best efforts, we often are our worst enemy.
As a Coach, Speaker and Trainer Ssascha now shares with companies, organizations and individuals his insights on topics such as personal growth, leadership, motivation, cooperation, trust and empathy. Purpose, connection and well-being are the centerpiece of his own life and in his work with others.
Practical Information
When? Wednesday, 22 November 2017 from 18h45-21h00
Where? Timesmore Boulevard St Michel 47, 1040 Brussels
Public transport: Metro: Montgomery; Tram: Boileau
See map below or here...
How much? A contribution of €12 to cover expenses including materials, drinks, snacks, etc.
Please share this event on social media!
Want to come?
Please reply to your invitation e-mail or follow this link to sign up for for this workshop.
Participants
Jeffrey B
Andy W
Sascha S
Molly K
S M
Ingrid K
Catherine B
Natalie A
Bruno V
Dominique D *


Sarah S **
Monika C **
Notes
* Registered on Facebook
** Registered as "Interested" on Facebook which, in practice, means they probably won't come. But we appreciate their enthusiasm and support nonetheless.
View Larger Map