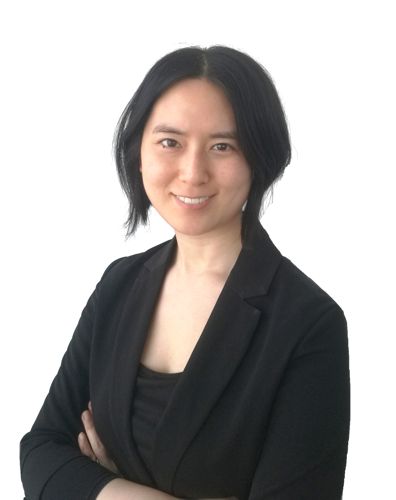 Workshop: Your Mind is a Team: the Chihuahua Framework of Mental Health and Behaviour
By Valerie Van Kerckhove
Brussels: 27 November 2019
You walk into a store in search of a perfect brain. The clerk recommends its award-winning product, which has: an alarm feature to keep you safe, an automation feature to keep you functioning, a pot to cook up ideas and a central command feature.
Later, you return to the store. The alarm system rings non-stop. The automation feature is stuck on "watch tv and drink beer." That fancy pot is spewing depressive gunk everywhere. The command feature doesn't work! The clerk points to the contract: No Refund. You only get one brain. But he does hand you an instruction manual.
If you have a brain, are you interested in:
Four key functions of the brain, how they affect your thoughts and behavior, how they work together, and how they are impacted by stress and lifestyle?
Two tools for habit management, to stop putting off your New Year resolutions?
Three angles of approach, to zoom in on your problems and pick the best tools against them?
(Bonus!) walking away with your personalized analysis and action plan?
If so, join us! Learn how to work with your brain, not against it, for a healthier and happier mind.
According to the WHO, one in four people in the world will be affected by mental or neurological disorders at some point in their lives.
About Valerie
Valerie Van Kerckhove has been one of those statistics. She has maintained an interest in mental health ever since. Unfortunately, the guidelines she found were often confusing, spanning the whole range from therapy and exercise, to cold showers and throwing all your stuff away. That's why one day, she decided to research every topic with a connection to mental health: Neuroscience. Behavioural science. Psychology. Life coaching. Education. Sleep. Nutrition. Exercise science. Meditation. Minimalism and more. To gain more insight, she tested everything on herself.
What emerged is a surprisingly simple model that anybody can pick up and use; her own small contribution to the fight against mental illness.
Practical Information
When Wednesday, 27 November 2019 from 18h45-21h00
Where? Timesmore Boulevard St Michel 47, 1040 Brussels - Map
How much? A contribution of €15 to cover expenses including materials, drinks, snacks, etc.
Please share this event on social media!
Want to come?
Please reply to your invitation e-mail or follow this link to sign up for for this workshop.
Participants
Andy W
Jeffrey B
Valerie VK
Helene B
Ruth F
Luci M
Meghan K
Christine P
Luise S
Ettrick S
Élode T
Gergana L
Diana Z
+ Guest
Peter W
Julia G
Elena J
Benedicte VN *
Anita S *


Kathy B **
Emanuele VK **
Colette V **
Petya S **
Dalia J **
Petya S **
Yulia D **
Lisa K **
Julie G **
Rozina S **
Allisha A **
Em G **
Zlatimira **
Notes
* Registered on Facebook or Meetup
** Registered as "Interested" on Facebook which, in practice, means they probably won't come. But we appreciate their enthusiasm and support nonetheless.
Mailing List
Want to be kept informed of new events and occasional news from the Brussels Imagination Club? Just enter your email below − and be sure to follow the link in the confirmation email to complete your subscription to our mailing list.
---
---
Notes:
(1) We will never share your contact information with anyone, not even workshop facilitators, without your permission.
(2) "Where is the Imagination Club based?" question is a spam control measure. Please answer correctly to subscribe.