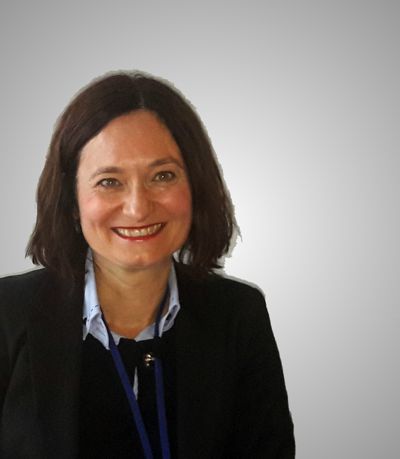 Workshop: You Were Born with Wings
By Dijana Zoric
Brussels: 28 November 2018
Could you do with a self-esteem boost? If so, come along to Dijana's workshop where you will learn more about self-esteem and strategies for boosting it via explanation, discussion, individual exercises and group-work.
More specifically, this workshop is an invitation to come together in our humanity, vulnerability and authenticity in order to share our thoughts and experiences around this significant and sensitive topic. The ultimate goal is to adopt some of the strategies to increase your self-esteem during a healing process of reconnecting with your true, authentic self as well as reaching out and communicating from that place. The collateral effects such as laughter, meeting others and having a good time are of no less importance.
About Dijana Zoric
Dijana is a Croatian who has been living and working in Belgium for the past five years. In her experience in Belgium and Croatia, in the public and private sector, she has witnessed the destructive impact of stress on her colleagues. So, in 2004, she became a yoga teacher which proved to be an overwhelming experience and one that marked the beginning of a journey of self-discovery for her. As a result, she began researching health and self-esteem. Along the way, she became an aromatherapist, a meditation teacher, a coach and a trainer-coach.
Throughout the years, Dijana has developed a programme of activities which can enable people like you and me to embrace our spiritual dimension, strengthen our bodies and minds, thus helping us deal with the challenges of everyday life more successfully. In both Croatia and Belgium, she has given numerous workshops on topics ranging from stress management, wellbeing at work, dealing with emotions, assertiveness, meditation.
Practical Information
When? Wednesday, 28 November from 18h45-21h00
Where? Timesmore Boulevard St Michel 47, 1040 Brussels
Public transport: Metro: Montgomery; Tram: Boileau
See map below or here...
How much? A contribution of €12 to cover expenses including materials, drinks, snacks, etc.
Please share this event on social media!
Want to come?
Please reply to your invitation e-mail or follow this link to sign up for for this workshop.
Participants
Jeffrey B
Andy W
Dijana Z
Carolyn M
Mike M
M R
Vlasta Z
Geraldine M
Laurent H
Colette V
+ Guest
Cristina R
Daisy T *


Helena F **
Camelia D **
Andreea A **
Celia VB **
Nicole VL **
Lenka G **
Ellen E **
Anna F **
Sarah S **
Zlatimira **
Notes
* Registered on Facebook or Meetup
** Registered as "Interested" on Facebook which, in practice, means they probably won't come. But we appreciate their enthusiasm and support nonetheless.
View Larger Map
Mailing List
Want to be kept informed of new events and occasional news from the Brussels Imagination Club? Just enter your email below − and be sure to follow the link in the confirmation email to complete your subscription to our mailing list.
---
---
Notes:
(1) We will never share your contact information with anyone, not even workshop facilitators, without your permission.
(2) "Where is the Imagination Club based?" question is a spam control measure. Please answer correctly to subscribe.