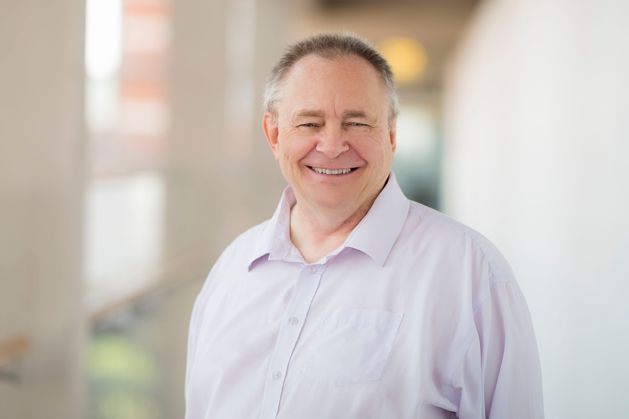 On-Line Workshop: Working with Groups Using Metaphor
By Mike Parker
On-Line: 21 October 2020
This workshop explores the use of metaphor and guided relaxation in group coaching. It will involve:
Explanation of the role of metaphor in our thinking.
The function of daydream, and guided relaxation.
Introduction to the default mode network.
These things are combined to generate movement towards a defined outcome. Attendees are encouraged to listen to the guided relaxation provided in the invitation whilst going to sleep for a few nights before the workshop. Research suggests that listening to this or something similar whilst going to sleep can increase the effectiveness of REM sleep by up to 4 times. Click here to download the guided relaxation.
In this workshop, you can expect to take away...
Insight into the function and power of daydream.
A practical way of generating a shared metaphor landscape in a group.
Applying that landscape in guided relaxation.
Harvesting outputs and results.
Join us and discover the power of daydreaming for emergent solutions to complex problems.
About Mike Parker
Mike is the Founder of Liminal Coaching and developed the technique that gave the company its name.
He has over 30 years of experience helping clients innovate, overcome challenges, and improve performance across a wide range of personal and professional domains.
Mike's interests are deep and broad, ranging across psychology, anthropology, philosophy, math, business, music, economics, culture, and systems thinking. He has an MBA in innovation, finance and strategy and has supplemented this with further postgraduate studies in Systems Thinking and Governance.
He is a qualified Solutions Focused Therapist and a Research Fellow at the Schumacher Institute, an independent think tank dedicated to solving complex social, economic and environmental crises.
Website: www.liminalcoaching.co.uk LinkedIn: https://www.linkedin.com/in/mikekparker/
Payment
Please make payment of €10 via PayPal to https://paypal.me/andyjwhittle. If you do not wish to use Paypal, please let us know when you register and we will send you information for making a bank transfer. Proceeds from the workshop will be donated to charity.
Joining the Workshop
We will use Zoom, the on-line conferencing software, to give this workshop. If you have not already done so, you can download the Zoom app to your computer or telephone free.
A day or two before the workshop, Andy will all paid participants the link for joining the workshop.
Date and Time
When Wednesday, 21 October 2020; Session will start at at 18:55 and the workshop will begin at 19:00 (18:00 BST, 13:00 EDT time). Please log in early.
Want to come?
Please reply to your invitation e-mail or follow this link to sign up for for this workshop. Please also make payment via Paypal (see above)
Participants
Andy W
Jeffrey B
Mike P
Lars S
Kathy B
Angelika P
Veronique M
Lisa H
Olivier D
Helena C
Grace G
Christa I
Annick N *


Gabriela S **
Notes
* Registered on Facebook or Meetup
** Registered as "Interested" on Facebook which, in practice, means they probably won't come. But we appreciate their enthusiasm and support nonetheless.
Please share this event on social media!
Mailing List
Want to be kept informed of new events and occasional news from the Brussels Imagination Club? Just enter your email below − and be sure to follow the link in the confirmation email to complete your subscription to our mailing list.
---
---
Notes:
(1) We will only use your email address to send you invitations to our activities and for occasional Imagination Club news.
(2) We will never share your contact information with anyone, not even workshop facilitators, without your permission.
(3) "Where is the Imagination Club based?" question is a spam control measure. Please answer correctly to subscribe.