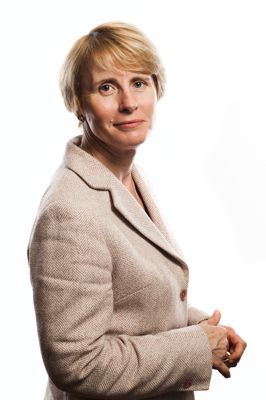 Workshop: The Problem - Working on a Problem Without Disclosing It
By Lorraine Wrafter
Brussels: 27 March 2019
When we have a problem, we have our own way of thinking through it. And over time we may get stuck in our thoughts, ideas, emotions and beliefs around the problem.
At times we may have a problem we feel we cannot share. Maybe we feel guilt, shame, stupid, vulnerable, fear of being judged or a reluctance to discuss something that would be breaking a confidence.
Lorraine Wrafter has developed a process to help people to work through "the problem" without disclosing it. The feedback and results have been very positive on a one to one and now she would like to try it with a group. Her personal aim is to see how this process works with a group.
During the workshop you will work on a problem that to date you cannot solve. The problem can be personal or work related. While keeping the problem to yourself, Lorraine will walk the group through the process. The process will take approximately an hour, followed by feedback and discussion on other possible applications.
As this is the Imagination Club Lorraine will ask you to step out of your usual thought process for solving a problem and enter a playful space where you allow yourself to:
Be open minded and curious.
Break out of limiting beliefs and thought patterns.
Let your imagination run free.
Become aware of your senses and the messages they are giving you.
About Lorraine Wrafter
Lorraine isn experienced Global HR Director who specialises in Change, Culture, M&A integration & Talent Management across 60 countries. She is an Irish woman who has also lived and worked in Switzerland, UK, US and currently Belgium. Learn more about Lorraine and her work at her website: www.the-problem.eu
Practical Information
When Wednesday, 27 March 2019 from 18h45-21h00
Where? Timesmore Boulevard St Michel 47, 1040 Brussels - Map
How much? A contribution of €12 to cover expenses including materials, drinks, snacks, etc.
Please share this event on social media!
Want to come?
Please reply to your invitation e-mail or follow this link to sign up for for this workshop.
Participants
Andy W
Jeffrey B
Lorraine W
Bess S
Greet S
Tony Z
Peter W
Geraldine M
AnneMartine
Irene P
Carolyn M
Ettrick S
Carole J *


Clea C **
Colette V **
Petya S **
Monica D **
Yulia D **
April B **
Tania P **
John C **
Richard K **
Koen D **
Richard P **
Zlatimira **
Notes
* Registered on Facebook or Meetup
** Registered as "Interested" on Facebook which, in practice, means they probably won't come. But we appreciate their enthusiasm and support nonetheless.
Mailing List
Want to be kept informed of new events and occasional news from the Brussels Imagination Club? Just enter your email below − and be sure to follow the link in the confirmation email to complete your subscription to our mailing list.
---
---
Notes:
(1) We will never share your contact information with anyone, not even workshop facilitators, without your permission.
(2) "Where is the Imagination Club based?" question is a spam control measure. Please answer correctly to subscribe.