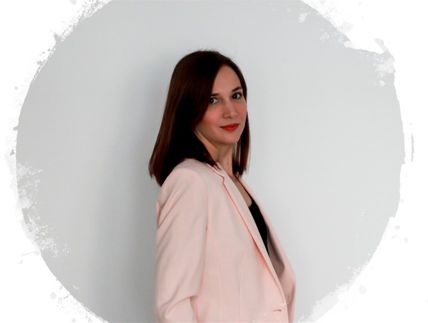 Workshop: Walk the Talk - Improve Your Body Language
By Zsuzsanna Corridori
Brussels: 10 October 2018
How can you improve your non-verbal communication through dancing? Learn easy and simple tricks that will enhance how you move on stage with purpose, how you convey your message to a large audience and how you express emotions and attitude. Expand your body language vocabulary, through rhythm and beat, in this interactive and engaging session. Don't you get comfortable on you chair because you won't be sitting around much!
About Zsuzsanna Corridori
Zsuzsanna Corridori is a marketing manager, award-winning public speaker and former teacher. She is developing imaginative, innovative and ingenious workshops to help people in all walks of life.
Practical Information
When? Wednesday, 10 October from 18h45-21h00
Where? Timesmore Boulevard St Michel 47, 1040 Brussels
Public transport: Metro: Montgomery; Tram: Boileau
See map below or here...
How much? A contribution of €12 to cover expenses including materials, drinks, snacks, etc.
Please share this event on social media!
Want to come?
Please reply to your invitation e-mail or follow this link to sign up for for this workshop.
Participants
Jeffrey B
Andy W
Zsuzsanna C
Hann Y
Stephen L
Riccardo C
Mirjam D
Anne Martine N
Emna O
Juan A *


Olivier D **
Helena F **
Dalia J **
Krisztina S**
Victor S **
Diana S **
Tatiana M **
Sascha S **
Virginia M **
Silje O **
Megan K **
John C **
Lenka G **
Rozina S **
Francesca F **
Miriam G **
Zlatimira **
Notes
* Registered on Facebook or Meetup
** Registered as "Interested" on Facebook which, in practice, means they probably won't come. But we appreciate their enthusiasm and support nonetheless.
View Larger Map
Mailing List
Want to be kept informed of new events and occasional news from the Brussels Imagination Club? Just enter your email below − and be sure to follow the link in the confirmation email to complete your subscription to our mailing list.
---
---
Notes:
(1) We will never share your contact information with anyone, not even workshop facilitators, without your permission.
(2) "Where is the Imagination Club based?" question is a spam control measure. Please answer correctly to subscribe.