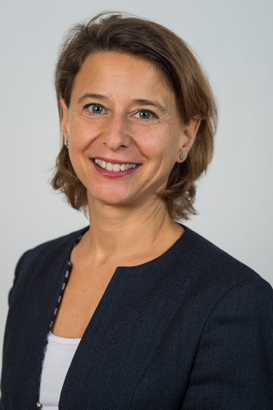 Workshop: Vulnerability and Self-Love
By Lisa Kretschmann
Brussels: 11 September 2019
It is common sense that loving ourselves is necessary to be happy, self-confident and successful in life. However we are generally not told how to start loving ourselves if we don't do so or how to grow our self love if that is what's required.
In this workshop we will explore the relation of vulnerability and self love. The thesis is that the vulnerability to look at what we dislike about ourselves and the vulnerability to drop our perception of what we discover do lead to freedom and a fertile ground for self-love.
Your active participation in this workshop may support you to:
Attain a better relationship to yourself
See in how far your perception is not the truth
Learn a technique that supports a new perception
Join us for what is sure to be a personally insightful workshop.
About Lisa Kretschmann
Lisa is an accredited coach with Creative Consciousness, a pioneer in the field of human empowerment and consciousness development. She also followed the curriculum of Natural Success, based on Alchemy and Hermeneutic Philosophy, teaching how to use intuition and imagination to create and live a life true to our heart and purpose.
Seeing her own life improve far beyond expectations through personal development and coaching, Lisa is eager to pass on her knowledge and experience to support people in creating more authentic, passionate and happy lives. Lisa is also a yoga teacher with Friskis & Svettis and a passionate rock climber. In her non-spare-time she works for a European industry federation in Brussels.
Practical Information
When Wednesday, 11 September 2019 from 18h45-21h00
Where? Timesmore Boulevard St Michel 47, 1040 Brussels - Map
How much? A contribution of €15 to cover expenses including materials, drinks, snacks, etc.
Please share this event on social media!
Want to come?
Please reply to your invitation e-mail or follow this link to sign up for for this workshop.
Participants
Andy W
Jeffrey B
Lisa K
Marika R
Alex P
Diana S
Meghan K
Geraldine N
Séverine F
Dariusz K
Sandrine G
Carolyn M
Sonja G
David G
Benedicte vN
Kathy B
Monica J
Dijana Z
Bianca M
Peter W
Sarah G
Benny S
Filip R *
Dalia J *
Jovile V *


Suzanne O **
Colette V **
Monica D **
Yulia D **
Magdalena B **
John C **
Richard K **
Lina K **
Zlatimira **
Notes
* Registered on Facebook or Meetup
** Registered as "Interested" on Facebook which, in practice, means they probably won't come. But we appreciate their enthusiasm and support nonetheless.
Mailing List
Want to be kept informed of new events and occasional news from the Brussels Imagination Club? Just enter your email below − and be sure to follow the link in the confirmation email to complete your subscription to our mailing list.
---
---
Notes:
(1) We will never share your contact information with anyone, not even workshop facilitators, without your permission.
(2) "Where is the Imagination Club based?" question is a spam control measure. Please answer correctly to subscribe.