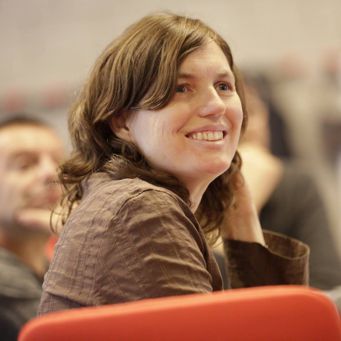 Walking Workshop: Travel Writing Walk in Brussels
By Miriam Tessens
Brussels: 20 September 2016
Do you like travelling? Do you like writing? Then join the Imagination Club on a travel writing walk through Brussels.
You don't have to go scuba diving at the Bahamas or listen to the waves on a tropical island to produce a splendid piece of travel writing.

You can do travel writing just as well at home! Walking through Brussels is a journey in itself where you can experience awe, fascination, disgust or surprise, just like on your holiday.
When we are in another country we take in beautiful and fascinating details, but we never notice them at home.
The aim of this travel writing walk is to give you some inspiration through several exercises at three particular stops, and to have fun on the way. Because in the end, it's not the destination (or the end result) that counts.
We will meet at the Central Station where our trip will start...
What to Bring
Please bring a pen and paper or notebook!
About Miriam Tessens
Miriam has studied translation and journalism and is now working as a web editor. She enjoys taking writing courses, mainly to practice the pen and to spur the creativity and imagination.

Practical Information
When?
Tuesday, 20 September 2016 from 18h45-21h00
Where?
Brussels Central Train Station, next to the stairs in the main entrance hall.
How much?
A contribution of €12 to cover expenses including including a drink and snacks afterward
Please share this event on social media!
Want to come?
Please reply to your invitation e-mail or follow this link to sign up for for this workshop.
Participants
Jeffrey Baumgartner
Andy Whittle
Miriam Tessens
Ray Snider
Benedicte van Nierop
Tony Zamparutti
Frans Nijs
Roberta Cacciaglia
Gabriel Gori
Mieke Kooistra *
Andrea Colein *


Grace2 **
Dennis Elslander **
Filip Roeckens **
Jana Gál **
Mei-Yin Teo **
Pavol Kukučka **
Notes
* Registered on Facebook or Meetup
** Registered as "Interested" on Facebook which, in practice, means they probably won't come. But we appreciate their enthusiasm and support nonetheless.

Mailing List
Want to be kept informed of new events and occasional news from the Brussels Imagination Club? Just enter your email below − and be sure to follow the link in the confirmation email to complete your subscription to our mailing list.
---
---
Notes:
(1) We will never share your contact information with anyone, not even workshop facilitators, without your permission.
(2) "Where is the Imagination Club based?" question is a spam control measure. Please answer correctly to subscribe.