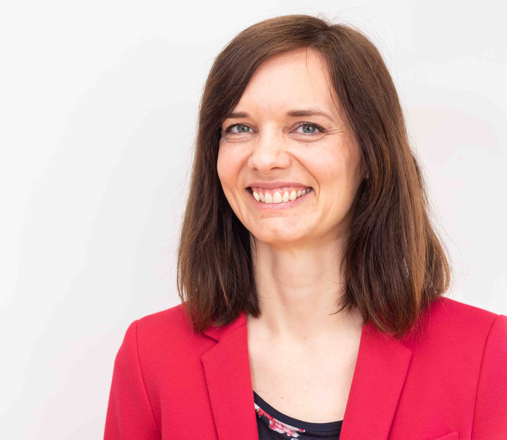 Workshop: The Six Ingredients of Self-Management
By Lenka Grackova
Brussels: 25 September 2019
The world is changing, and many companies are applying new management techniques that focus on collaboration, collective intelligence, and a greater individual autonomy. Companies are making these changes not only to react faster to ongoing transitions but also to create a better, more fulfilled workplace. Creating such changes requires a lot of effort: new processes, new ways of working, new structures, a new type of leadership, and also a higher degree of self-management from each person.
In this workshop you will learn:
how self-management helps you to feel in control when everything is changing
six areas to focus on when developing individual self-management
how to grow your self-management
The workshop will be a combination of short games, theory, individual work, and group discussions.
About Lenka
Lenka Grackova has 20 years of commercial experience in an international environment. Multiple career switches and her expertise as an accredited coach led her to discover the power of self-management that enables individuals to strive for more, forge ahead through uncertainty and better adapt to changes. Lenka is the author of the self-management program REALISER. As a facilitator of change, she works with leaders and managers to help them sustain their self-management while driving changes in their organizations.
Learn more about Lenka and her work at www.realiser.be
Practical Information
When Wednesday, 25 September 2019 from 18h45-21h00
Where? Timesmore Boulevard St Michel 47, 1040 Brussels - Map
How much? A contribution of €15 to cover expenses including materials, drinks, snacks, etc.
Please share this event on social media!
Want to come?
Please reply to your invitation e-mail or follow this link to sign up for for this workshop.
Participants
Andy W
Jeffrey B
Lenka G
Carolyn M
Benoît P
Manfred K
Paigey Q
Anke S
Amarens H
Marc M


Helena F **
Kaatje R**
Kathy B **
Camilia D **
Dalia J **
Emmanuele vK **
Khushboo B **
Karolina S **
Aidana K **
Dominique D **
Virginia M **
Daisy T **
Jana G **
Ana E **
John C **
Claire S **
Richard K **
Benjamin H **
Lina K **
Zlatimira **
Notes
* Registered on Facebook or Meetup
** Registered as "Interested" on Facebook which, in practice, means they probably won't come. But we appreciate their enthusiasm and support nonetheless.
Mailing List
Want to be kept informed of new events and occasional news from the Brussels Imagination Club? Just enter your email below − and be sure to follow the link in the confirmation email to complete your subscription to our mailing list.
---
---
Notes:
(1) We will never share your contact information with anyone, not even workshop facilitators, without your permission.
(2) "Where is the Imagination Club based?" question is a spam control measure. Please answer correctly to subscribe.