Serious Waffle Session: Choose Happiness
Brussels: 17 January 2017
You can choose to live a happier life and the Imagination Club's first ever Serious Waffle Session will show you how. Our three experts each had 15 minutes to teach members of the audience something (and ideally three things) new about happiness. Did they succeed? Watch their videos below to find out.
The Speakers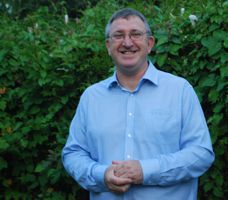 The Principles of Happiness by Andy Whittle
Learn how the ravages of modern day life can be assuaged, at least in part, by applying the basic Principles of Happiness. Andy's talk is inspired by the Berkeley Massive Open Online Course (MOOC) "The Science of Happiness" and his own life-experiences.
About Andy
A renowned host and trainer, Andy excels in bringing his own style to any workshop he gives or event that he holds. His passion in life is people and helping them to the best of his ability. Andy is also the co-host of the Imagination Club in Brussels.
Andy's Video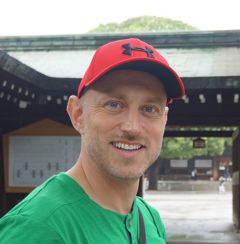 Three Happiness Myths that Prevent You From Being Happy by Sascha Siegmund
Happiness is easy! - We know it from the media: a suburban house, 2.2 kids, a fancy upper class car and some regular shopping is all we need. Surprisingly, this seems to work less and less, as burn-out rates increase while an increasing number of people try to escape the treadmill of our society. It is time to have a closer look at Happiness and demystify some of the modern legends around it.
About Sascha
As an international spirit, Sascha has lived in Germany, France, the Netherlands, Belgium and China. After more than a decade in financial corporates and NGOs, he is now establishing himself as Coach, Trainer and Speaker. Being a discoverer of the inside and outside world he is passionate about mindfulness, meditation, yoga, in-and outdoor sports and personal development. Purpose, connection and well-being are the centerpiece of his own life and in his work with others.
Sascha's Video
Stocking Up on Happiness by Ruth Friedman
Wouldn't it be great if you can be happy at any moment you choose? It is Ruth's firm belief that inside each and everyone of us there is a happiness bank waiting to be stocked up! Delving deep into the world of happiness, you will learn how to build up your happiness stocks, to support you through good moments and bad. This session will be practical, hands on and participatory.
About Ruth
Ruth brings together focusing, compassion and positive psychology in her guiding and coaching work. She is passionate about personal and professional development, and is informed by her own life-long journey of self discovery and awakening. Her motivation for her work comes from her passion for life and the wish to share the gifts from her own journey.
Ruth's Video
Practical Information
When? Tuesday, 17 January 2017 from 18h30-21h00 - First talk at 19h00
Where? Transforma BXL Avenue Jules Bordet 13, 1140 Evere - Click for map
Register
Only €12 if you book on-line or €15 at the door.
Buy your tickets online
Event has finished.
* Note: payments are being managed by Bwiti bvba on behalf of the Brussels Imagination Club
Sponsors
A special thanks to our sponsors, Transforma BXL and Imagination Video.
---
Please share this event on social media!
Mailing List
Want to be kept informed of new events and occasional news from the Brussels Imagination Club? Just enter your email below − and be sure to follow the link in the confirmation email to complete your subscription to our mailing list.
---
---
Notes:
(1) We will never share your contact information with anyone, not even workshop facilitators, without your permission.
(2) "Where is the Imagination Club based?" question is a spam control measure. Please answer correctly to subscribe.