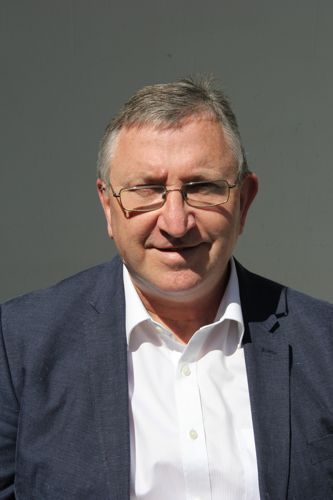 Virtual Workshop: The Rose Method - a Coaching Tool
By Andy Whittle
On-Line: 15 July 2020
Being your authentic self can feel risky now in our screen-obsessed world. We are all just trying to fit in, be liked, and be accepted by other human beings. And as a result, the image we present (on our social media profiles and in real life) has become mere presentations of who we think we should be and not reflections of who we really are. So how do we take off the mask we've been wearing and start to live a life of authenticity?
We all know someone who is very self confident without being arrogant. They have this aura around them and we love spending time around them. It is the way they hold themselves, the actions they take, and partly the way they speak. They are just……. Themselves. Authentic.
Andy would like to present a coaching model developed by a friend of his, Paula King. The ROSE Model asks us the questions that get us to take a look at how we can be more authentic in our daily lives. Confident people are confident of their values and beliefs and this helps them in decision making in order to live their lives fully. Do you know what your values and beliefs are? Would knowing these help in your daily decision making?
If the answer is yes, join him in this journey of discovery in a 4 step process to take a deep hard look at our values and beliefs. Bring a pen and paper and prepare to dig deep.
The main takeaway is to have clarity in knowing what action you can take right now to move towards your goals because you can use your values and beliefs as a guide.
About Andy
Andy's day job is a certified Life and Executive coach. He is happiest when he can help people reach their full potential and thrive in today's stressful world. He is also a well-known Trainer and Event host. Originally from England, Andy is a well-travelled individual who loves life and all creative things.
Andy loves to share tools and methods that help people to be more creative as well as to gain the life-skills necessary to be better connected to themselves and the world around them. He does this using his own methodology based on the years of experience he has built up running workshops.
Payment
Please make payment of €10 via PayPal to https://paypal.me/andyjwhittle. If you do not wish to use Paypal, please let us know when you register and we will send you information for making a bank transfer. All proceeds from the workshop will be donated to charity.
Joining the Workshop
We will use Zoom, the on-line conferencing software, to give this workshop. If you have not already done so, you can download the Zoom app to your computer or telephone free.
A day or two before the workshop, Andy will send all paid participants the link for joining the workshop.
Date and Time
When Wednesday, 15 July 2020; Session will start at at 18:55 and the workshop will begin at 19:00 (18:00 BST, 13:00 EDT time). Please log in early.
Want to come?
Please reply to your invitation e-mail or follow this link to sign up for for this workshop. Please also make payment via Paypal (see above)
Participants
Andy W
Jeffrey B
Kathy B
Luise S
Angelika P
Ellen E
Nik S
Chiara DC
Dalia J
Richard K *
Dominique D *


Dalia J **
Ella T **
Nickie L **
Martina B **
Karolina S **
Mirjam D **
Sascha S **
Nicole VL **
Kevina B
Gabriela S **
Ruth F **
Meghan K **
Linda D **
Christopher M **
Rozina S **
Allisha A **
Miriam G **
Zlatimira **

Notes
* Registered on Facebook or Meetup
** Registered as "Interested" on Facebook which, in practice, means they probably won't come. But we appreciate their enthusiasm and support nonetheless.
Please share this event on social media!
Mailing List
Want to be kept informed of new events and occasional news from the Brussels Imagination Club? Just enter your email below − and be sure to follow the link in the confirmation email to complete your subscription to our mailing list.
---
---
Notes:
(1) We will never share your contact information with anyone, not even workshop facilitators, without your permission.
(2) "Where is the Imagination Club based?" question is a spam control measure. Please answer correctly to subscribe.