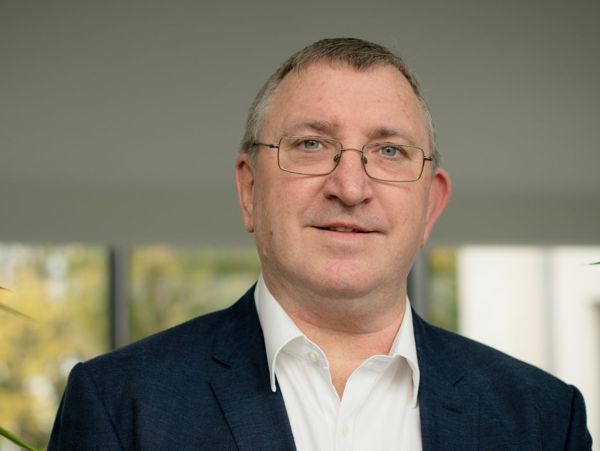 Workshop: Using Psychology to Create a Happier Life
By Andy Whittle
Brussels: 12 February 2020
Positive Psychology is at the forefront of many coaching techniques. The purpose of this workshop is to introduce you to one of those models, the PERMA model.
PERMA, according to Martin Sligman, is the acronym for the five important building blocks of well-being, happiness and being able to flourish: Positive emotion, Engagement, Relations, Meaning and Achievement.
PERMA is mainly used as a coaching tool to take a more positive look at life and how we are affected by our outlook on life. Martin Seligman says If we take a more positive outlook on life, things look better and hope flourishes.
You will leave this workshop with a better understanding of:
What positive emotions mean or look like.
What engagement means or looks like.
How you see 'balanced relationships'.
When do you know you have 'meaning' in your life?
What makes you feel 'accomplished'?
Andy will take you through this 5-step coaching tool and hopefully, we will all experience more happiness and well-being.
About Andy
Andy Whittle is a certified Life and Executive coach. He is happiest when he can help people reach their full potential and thrive in today's stressful world. He is also a well-known trainer and Event host. Originally from England, Andy is a well-travelled individual who loves life and all creative things.
Andy loves to share tools and methods that help people to be more creative as well as to gain the life-skills necessary to be better connected to themselves and the world around them. He does this using his own methodology based on the years of experience he has built up running workshops.
Practical Information
When Wednesday, 12 February 2020 from 18h45-21h00
Where? Timesmore Boulevard St Michel 47, 1040 Brussels - Map
How much? A contribution of €15 to cover expenses including materials, drinks, snacks, etc.
Please share this event on social media!
Want to come?
Please reply to your invitation e-mail or follow this link to sign up for for this workshop.
Participants
Andy W
Jeffrey B
Shannon P
AnneMartine
Alfredo C
Ilaria B
Guzmán G
Denise O
Sarah G
Catherine B
Valerie VK
Mirjam D
Carolyn M
Mieke K
Vincent R
Megan B
Geraldine M
Tessa
Elena L
Monkia H
Chiara DC *
Allisha A *
Linda D *


Greet S **
Anita V **
Erica N **
Dennis E **
Camelia D **
Dalia J **
Emmanuele VK **
Diana S **
Colette V **
Karolina S **
Anita S **
Yulia D **
Jan A **
Lisa K **
Catherine B **
Shirley P **
Nikolina K **
Juan A **
Elena N **
Meghan K **
John C **
Richard K **
Fleur H **
Maya T **
Vincent R **
Youya T **
Krem M **
Eva-Nina **
Em G **
Ana G **
Notes
* Registered on Facebook or Meetup
** Registered as "Interested" on Facebook which, in practice, means they probably won't come. But we appreciate their enthusiasm and support nonetheless.
Upcoming Events
24 July 2022: Event: Summer Barbecue
14 Sep 2022: Workshop: Communications by Cass Hebron
28 Sep 2022: Workshop: The Waiting Room - A Practice Between Mindfulness and Creativity by Daphné Sarpyener
12 Oct 2022: Workshop: How to Recharge Your Batteries by Aurélia Mellin
26 Oct 2022: Workshop: Self-Improvement by Andy Whittle
9 Nov 2022: Workshop: Money by Fatiha Elbaj
Mailing List
Want to be kept informed of new events and occasional news from the Brussels Imagination Club? Just enter your email below − and be sure to follow the link in the confirmation email to complete your subscription to our mailing list.
---
---
Notes:
(1) We will only use your email address to send you invitations to our activities and for occasional Imagination Club news.
(2) We will never share your contact information with anyone, not even workshop facilitators, without your permission.
(3) "Where is the Imagination Club based?" question is a spam control measure. Please answer correctly to subscribe.