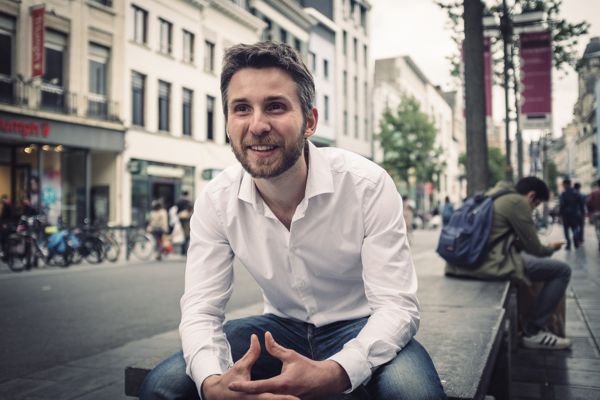 Five Steps to Overcoming Whatever Comes at Us
By Jeroen Walravens
On-Line: 9 December 2020
How are your resolutions for 2020 coming along? If you're like most people who aren't Bill Gates, you did not predict the situation we collectively find ourselves in. And yet, here we are.
It's almost predictable. Whenever you think you've perfected your game of life, life will invariably throw you a massive curve ball, with huge ramifications. After the initial shock, you're left in a perpetual catch 22 situation, confused and uneasy. Unable to gain traction, you realize: the worst part was the easy part. We don't get stuck on a crisis, we stumble over making sense of what comes next.
This workshop shows you five straightforward phases to doing just that. Presented by a teacher who knows the ropes like no other, because he's been up against them for much of his conscious life.
You'll learn...
How to turn your biggest setbacks into your greatest opportunities.
Why it's so hard to be satisfied with yourself.
How to start putting in your maximum effort and getting maximum results.
How to keep going when that isn't happening.
What it means to be happy with life, and how to get closer to that
About Jeroen Walravens
Your facilitator for this workshop is a failed student, brain trauma survivor, stabbing victim, recovered addict, best selling author, international speaker, trainer, coach, husband and father of two. In short, he is an expert at navigating dire straits, if ever there was one.
Payment
Please make payment of €10 via PayPal to https://paypal.me/andyjwhittle. If you do not wish to use Paypal, please let us know when you register and we will send you information for making a bank transfer. Proceeds from the workshop will be donated to charity.
Joining the Workshop
We will use Zoom, the on-line conferencing software, to give this workshop. If you have not already done so, you can download the Zoom app to your computer or telephone free.
A day or two before the workshop, Andy will all paid participants the link for joining the workshop.
Date and Time
When Wednesday, 9 December 2020; Session will start at at 18:55 and the workshop will begin at 19:00 (18:00 BST, 13:00 EDT time). Please log in early.
Want to come?
Please reply to your invitation e-mail or follow this link to sign up for for this workshop. Please also make payment via Paypal (see above)
Participants
Andy W
Jeffrey B
Jeroen W
Molly K
Dionne B
Siobhan A
Kathy B
Claire S
Erin C
Dalia J
Nevena M
Jennifer O'N
Gabriela DS *


Ally D **
Richard K **
Dalia J **
Camelia D **
Dozina S **
Zlatimira **
Greet S **
Mihaela M **
Jana G
John C **
Brian T **
Karolina S **
Nikolina K **
Maria J
Allisha A **
Notes
* Registered on Facebook or Meetup
** Registered as "Interested" on Facebook which, in practice, means they probably won't come. But we appreciate their enthusiasm and support nonetheless.
Please share this event on social media!
Mailing List
Want to be kept informed of new events and occasional news from the Brussels Imagination Club? Just enter your email below − and be sure to follow the link in the confirmation email to complete your subscription to our mailing list.
---
---
Notes:
(1) We will never share your contact information with anyone, not even workshop facilitators, without your permission.
(2) "Where is the Imagination Club based?" question is a spam control measure. Please answer correctly to subscribe.