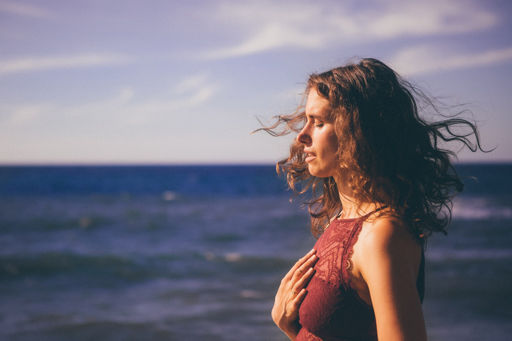 Workshop: Transforming Your Nightmare into a Dream Come True
By Lindsey Curtis
Brussels: 24 April 2019
If you are human, you've certainly had a nightmare or two.
What is it about those pesky dream experiences that pierce through our subconscious? What is the purpose of nightmares, and is there anything we can do about them? What if we realized that nightmares are not "just dreams" and actually are our very own internal guidance system?
Join this workshop to discover just that, & much more. You'll learn how to ...
Transform your nightmares
Receive messages from your dreams
Bridge the lines between conscious & subconscious dreaming
Experience imaginal exercises to begin your own dreaming practice at home
No prior experience necessary. Bring your curiosity and any recent dreams!
About Lindsey Curtis
A dreamer by nature (as you certainly are too), Lindsey is a Brussels based dream therapist and transformational guide. With a background in psychology & philosophy, she has been immersed within ancient and diverse lineages of interacting with dreams and inner images since 2013. She specializes in empowering women to live with greater richness & vitality in their emotional and sexual lives through dreaming and embodiment. Lindsey is passionate about activating all beings into dreaming consciously while awakeand being conscious while dreaming asleep.
You can learn more about Lindsey and her work at her website
Practical Information
When Wednesday, 24 April 2019 from 18h45-21h00
Where? Timesmore Boulevard St Michel 47, 1040 Brussels - Map
How much? A contribution of €12 to cover expenses including materials, drinks, snacks, etc.
Please share this event on social media!
Want to come?
Please reply to your invitation e-mail or follow this link to sign up for for this workshop.
Participants
Andy W
Jeffrey B
Lindsey C
Carolyn M
Ingrid K
Anne Sophie H
Todd
Claudia K
Greet S
Peter W
Jennifer M
Benedicte vN
Muriel H *
Pat P *


Anna H **
Rahul P **
Clea C **
Filip R **
Sascha S **
Virginia M **
Daisy T **
Richard K **
Megan B **
Zlatimira
Notes
* Registered on Facebook or Meetup
** Registered as "Interested" on Facebook which, in practice, means they probably won't come. But we appreciate their enthusiasm and support nonetheless.
Upcoming Events
24 July 2022: Event: Summer Barbecue
14 Sep 2022: Workshop: Communications by Cass Hebron
28 Sep 2022: Workshop: The Waiting Room - A Practice Between Mindfulness and Creativity by Daphné Sarpyener
12 Oct 2022: Workshop: How to Recharge Your Batteries by Aurélia Mellin
26 Oct 2022: Workshop: Self-Improvement by Andy Whittle
9 Nov 2022: Workshop: Money by Fatiha Elbaj
Mailing List
Want to be kept informed of new events and occasional news from the Brussels Imagination Club? Just enter your email below − and be sure to follow the link in the confirmation email to complete your subscription to our mailing list.
---
---
Notes:
(1) We will only use your email address to send you invitations to our activities and for occasional Imagination Club news.
(2) We will never share your contact information with anyone, not even workshop facilitators, without your permission.
(3) "Where is the Imagination Club based?" question is a spam control measure. Please answer correctly to subscribe.