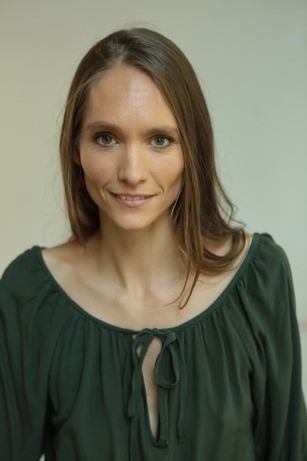 Workshop: Learn how to use your intuition to create powerful results in your life
By Christiane Moeschler
Brussels: 28 June 2017
Many famous people have said that learning to follow their intuition was key to their success. These people include Albert Einstein, Steve Jobs, Kim Basinger, Bill Gates and Steven Spielberg just to name a few.
How about you? How can you utilize your inner wisdom to succeed in all areas of life, even in areas where you have been struggling − until now?
Christane Moeschler has been training and coaching people for over 12 years and has come to realise one thing: the biggest reasons for dissatisfaction in our lives is that we pursue the wrong visions or set the wrong goals for ourselves.
She has discovered that most of the people set goals that come from their identity which is made up of our past experiences as well as concepts and assumptions which they have developed about life. Such goals are either never achieved or, if they are, they do not bring long lasting satisfaction.
But you have a choice. You can choose to use your inner wisdom and intuition to rediscover your unique talents and gifts.
We − and especially you −are all Geniuses when we are connected with our own unique purposes.
Join us at this workshop and learn how you can overcome the limitations of your mind and harness the power of your Intuition.
About Christiane Moeschler
Christiane has 12 years of experience in delivering training and coaching sessions for multinational companies and organisations around the world. What she is most passionate about is to share with you powerful tools that enable you to create what you truly love and to live a magical life.
Practical Information
When? Wednesday, 28 June 2017 from 18h45-21h00
Where? Timesmore Boulevard St Michel 47, 1040 Brussels
Public transport: Metro: Montgomery; Tram: Boileau
See map below or here...
How much? A contribution of €12 to cover expenses including materials, drinks, snacks, etc.
Please share this event on social media!
Want to come?
Please reply to your invitation e-mail or follow this link to sign up for for this workshop.
Participants
Jeffrey B
Andy W
Christiane M
Molly K
Minna S
Gilly W
Benedicte N
Peter W
A S
Jeroen W *


Grace G **
Stella P*
Adrian P **
Mihaela M **
Dennis E **
Camelia D **
Lucy S **
Marielle V **
Stefania S **
Eva M **
Frank B **
Lahsen C **
Jessica S **
Eva C **
Monica D **
Alina P **
Anne C **
Katrijn D **
Sascha S **
Nicoleta P **
Ina-Ka S **
Liliana B **
Otilia I **
Annamaria Z **
Pavil K **
Nikki S **
Alexander H **
Gabriela M **
Andie K **
Oliver O **
Svetlana A **
Sarah S **
Mafalda A **
Robert K **
Maya M **
Maroussia K **
Zlatimira B **
Notes
* Registered on Facebook
** Registered as "Interested" on Facebook which, in practice, means they probably won't come. But we appreciate their enthusiasm and support nonetheless.
View Larger Map
Upcoming Events
24 July 2022: Event: Summer Barbecue
14 Sep 2022: Workshop: Communications by Cass Hebron
28 Sep 2022: Workshop: The Waiting Room - A Practice Between Mindfulness and Creativity by Daphné Sarpyener
12 Oct 2022: Workshop: How to Recharge Your Batteries by Aurélia Mellin
26 Oct 2022: Workshop: Self-Improvement by Andy Whittle
9 Nov 2022: Workshop: Money by Fatiha Elbaj
Mailing List
Want to be kept informed of new events and occasional news from the Brussels Imagination Club? Just enter your email below − and be sure to follow the link in the confirmation email to complete your subscription to our mailing list.
---
---
Notes:
(1) We will only use your email address to send you invitations to our activities and for occasional Imagination Club news.
(2) We will never share your contact information with anyone, not even workshop facilitators, without your permission.
(3) "Where is the Imagination Club based?" question is a spam control measure. Please answer correctly to subscribe.