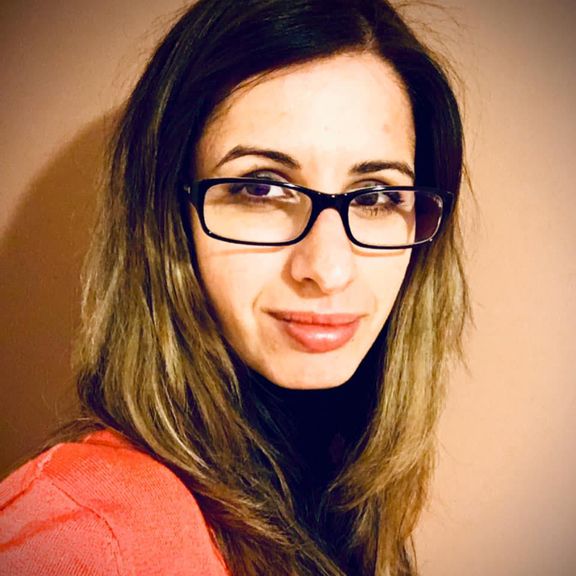 Virtual Workshop: Laughter, the Remedy for the Lockdown Blues
By Gabriela D Spencer
On-Line: 22 April 2020
How often have you laughed this week or in the past week?
Probably not that much. Are you suffering from lockdown blues? Luckily, as laughter can be provoked, we do not necessarily need a reason to laugh. The brain does not make a difference between "fake" and "natural" laughter. In both cases the laughter will benefit your mood and your body, thus: hello good mood!
What can you expect from this workshop?
Laughter exercises and breathing techniques, all done whilst you are sat in front of your pc/phone/tablet
Your body will create endorphins, serotonin and dopamine.
An improved mood.
The lockdown save lives, laughter makes them more joyful. Join Gabriela and the Imagination Club at this workshop to nourish your laughter and cultivate that child like, worry free attitude.
About Gabriela
Gabriela D. Spencer is a Laughter Yoga Facilitator and an Apprentice Coach. She previously worked in IT project management - until she realised that achieving work-life balance and bringing the "human touch" back to her professional path were more important to her. An enthusiast of serious games training techniques, she is interested in psychology, body-mind balancing techniques and connecting with one's inner child. She currently facilitates online laughter yoga workshops via The Laughter Room and she recently joined the Perspectivist initiative to offer free coaching sessions to anyone affected in any way by the Coronavirus situation. In her spare time, Gabriela loves taking flamenco classes and explores creative writing on her Romanian blog: www.gabrieladspencer.com
Payment
Please make payment of €10 via PayPal to https://paypal.me/andyjwhittle. If you do not wish to use Paypal, please let us know when you register and we will send you information for making a bank transfer. All proceeds from the workshop will be donated to charity.
Joining the Workshop
We will use Zoom, the on-line conferencing software, to give this workshop. If you have not already done so, you can download the Zoom app to your computer or telephone free.
A day or two before the workshop, Andy will all paid participants the link for joining the workshop.
Date and Time
When Wednesday, 22 April 2020; Session will start at at 18:55 and the workshop will begin at 19:00 (18:00 BST, 13:00 EDT time). Please log in early.
Want to come?
Please reply to your invitation e-mail or follow this link to sign up for for this workshop. Please also make payment via Paypal (see above)
Participants
Andy W
Jeffrey B
Gabriela S
Olivier D
Jeroen W
Peter W
Peter W
Dalia J
Pia N *
Dominique D
Leina M*
Daisy T *
Megan B *


Camilia D **
Ingrid K **
Phil D **
Hilal U **
Monica D **
Bill B **
Tatiana M **
Lisa K **
Nicome vL **
John C **
Cheryl C **
Sarah-Jane B **
Ally D **


Notes
* Registered on Facebook or Meetup
** Registered as "Interested" on Facebook which, in practice, means they probably won't come. But we appreciate their enthusiasm and support nonetheless.
Please share this event on social media!
Mailing List
Want to be kept informed of new events and occasional news from the Brussels Imagination Club? Just enter your email below − and be sure to follow the link in the confirmation email to complete your subscription to our mailing list.
---
---
Notes:
(1) We will never share your contact information with anyone, not even workshop facilitators, without your permission.
(2) "Where is the Imagination Club based?" question is a spam control measure. Please answer correctly to subscribe.