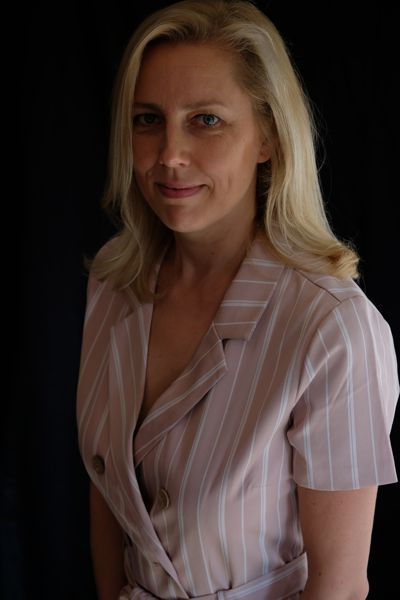 Workshop: Is 'Good Posture' Really Cost Free?
By Dalia Jasiukeviciene
Brussels: 14 October 2020
- Please note the coronavirus rules below! -
Have you ever thought of yourself as having 'bad posture?' Have you ever seen yourself in videos or photos and thought: "Do I really look like that?" Or are you someone who can shape and hold yourself all day long in 'good posture,' but by the end of the day, you feel fatigue, strain and pain?
In this workshop, we will discuss and experiment with the cost of both good and bad postures.
We will ask and explore the questions of:
Whether there is a price to pay for making and maintaining any particular posture.
Whether there is a way we could re-direct ourselves differently and more effectively.
Weather we can make all of our efforts more successful and positive changes possible.
In our everyday lives, we know how to use the microwave and how to drive our cars, but we don't know how to manage and operate ourselves easily and efficiently. With this workshop, you will begin to learn how to do just that.
All of the content in this workshop is based on the principles and procedures of the ITM Alexander Technique.
All you have to bring with you is an open mind.
About Dalia Jasiukeviciene
Dalia is a researcher, psychologist and certified ITM Alexander Technique teacher. She works with individuals and groups in Belgium, Germany, the United Kingdom, Ireland and Lithuania.
---
Important: Coronavirus Rules
The Imagination Club has always been a safe space for trying out new ideas. Unfortunately, in 2020, that safety needs to include protecting you and other Imagination Clubbers against the coronavirus. To this end, we require that you follow the coronavirus rules below. These rules may change - please check this web page on the day of the event to see if there any updates.
The workshop is strictly limited to 10 participants (not including the organisers and facilitator). You must register via email or the web site in order to attend this workshop. If you register and are later unable to attend, please cancel via email or the form on the web site as soon as possible.
If you do not feel well or have a fever, please do not attend.


Please do not shake hands, kiss or hug others. Even if you feel comfortable kissing old friends, old friends may not feel safe being kissed. (I hate writing this rule, but it is important for the welfare of us all).


Please keep at least 1.5 meters distance from others. If it is not possible to do so, please wear a face mask.


Please check the rules for snacks and drinks before helping yourself.


We will sanitise the space beforehand. Hand gel will be available. Please make use of it.


If you have any questions please contact us. If you have last minute questions or concerns, you can also call, SMS or Whatsapp Jeffrey on +32 478 54 94 28.
---
Practical Information
When Wednesday, 14 October 2020 from 18h45-21h00
Where? Cooperativa Kreativa, Rue Volta 8, 1050 Brussels - Map <- Note new venue
How much? A contribution of €15 to cover expenses including materials, drinks, snacks, etc.
You can pay via PayPal (Please mention "BIC Workshop: Good Posture") or cash at the door
Please share this event on social media!
Want to come?
Please reply to your invitation e-mail or follow this link to sign up for for this workshop.
Attending
Organisers
Andy W
Jeffrey B


Facilitator
Dalia J

Participants (limit: 10)
Strictly limited to 10 people. You must register via email or the web form - and receive a confirmation from us - in order to attend this workshop. If you register and change your mind, please notify us as soon as possible so someone else can have your place. For last minute changes, please contact Jeffrey by telephone, SMS or Whatsapp on +32 478 54 94 28. If you do not feel well or have a fever, please do not attend.
Jovile V
Federico B
Ana S
Gabriela S
Chris S
Grace G
Upcoming Events
24 July 2022: Event: Summer Barbecue
14 Sep 2022: Workshop: Communications by Cass Hebron
28 Sep 2022: Workshop: The Waiting Room - A Practice Between Mindfulness and Creativity by Daphné Sarpyener
12 Oct 2022: Workshop: How to Recharge Your Batteries by Aurélia Mellin
26 Oct 2022: Workshop: Self-Improvement by Andy Whittle
9 Nov 2022: Workshop: Money by Fatiha Elbaj
Mailing List
Want to be kept informed of new events and occasional news from the Brussels Imagination Club? Just enter your email below − and be sure to follow the link in the confirmation email to complete your subscription to our mailing list.
---
---
Notes:
(1) We will only use your email address to send you invitations to our activities and for occasional Imagination Club news.
(2) We will never share your contact information with anyone, not even workshop facilitators, without your permission.
(3) "Where is the Imagination Club based?" question is a spam control measure. Please answer correctly to subscribe.