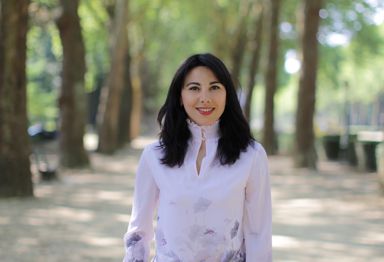 Workshop: Increase Your Self-Confidence
By Nura Umarova
Brussels: 26 September 2018
Are you ready to increase your self-confidence? This group session is tailored to make you feel confident using hypnosis and NLP techniques. Most people experience an instant shift after this session.
The more confidence you have, the more likely you are to attain your desired goals in life.
The power of visualization: All champion athletes use visualization as a deliberate training tool. They imagine winning an event over and over again in their minds until their minds and bodies know exactly what it is they want to do.
You will learn a powerful tool /exercise to change your state of mind to feel confident.
Also In this express workshop you will participate in a guided meditation through which you will be in relaxed state (hypnosis); because when your mind is quiet you can access the unconscious mind so that positive changes can be made via the power of suggestion.
What is Hypnosis:
Hypnosis is a deep state of mental and physical relaxation.
Hypnosis does not have any side effects, it is very safe.
Hypnosis works by accessing the unconscious mind so that positive changes can be made via the power of suggestion.
While you are in a natural state of relaxation, your unconscious mind will be programmed to help you become instantly and naturally confident. Anyone can benefit from this session!
About Nura Umarova
Nura is a mind, body and soul therapist.
She is helping people achieve positive personal transformation through healing Inner Self.
Nura has successfully conducted personal sessions with clients in UAE, UK, Russia, Ukraine, Belgium, France, Switzerland, Germany, Holland , Canary Island on cases such as phobias and fears , panic attacks, anxiety, self esteem, weight release, healing relationships, release trauma and anger management among others.
He is a certified NLP coach, certified clinical hypnotherapist, certified swing yoga instructor, certified Reiki, certified Theta Healing Advanced DNA.
Learn more about Nura and her work at Nuraumarova.com
Practical Information
When? Wednesday, 26 September from 18h45-21h00
Where? Timesmore Boulevard St Michel 47, 1040 Brussels
Public transport: Metro: Montgomery; Tram: Boileau
See map below or here...
How much? A contribution of €12 to cover expenses including materials, drinks, snacks, etc.
Please share this event on social media!
Want to come?
Please reply to your invitation e-mail or follow this link to sign up for for this workshop.
Participants
Jeffrey B
Andy W
Victor S
Carmen P
Anze P
Audry N
Dominique B
+ Guest
Antony J
Christina C
Greet S
Christine P
Dijana Z
Robin B
Nicolas DW
Olivier D *
Nicole vL *


Greet S **
Helena F **
Rich B **
Liz K **
Monika D **
Pat P **
Chalks C **
Katrijn D **
Silje O **
Daisy T **
John C **
Richard K **
Koen D **
Rozina S **
Sabine M **
Maya M **
Notes
* Registered on Facebook or Meetup
** Registered as "Interested" on Facebook which, in practice, means they probably won't come. But we appreciate their enthusiasm and support nonetheless.
View Larger Map
Mailing List
Want to be kept informed of new events and occasional news from the Brussels Imagination Club? Just enter your email below − and be sure to follow the link in the confirmation email to complete your subscription to our mailing list.
---
---
Notes:
(1) We will never share your contact information with anyone, not even workshop facilitators, without your permission.
(2) "Where is the Imagination Club based?" question is a spam control measure. Please answer correctly to subscribe.