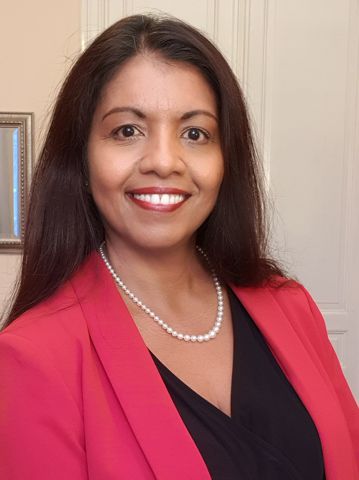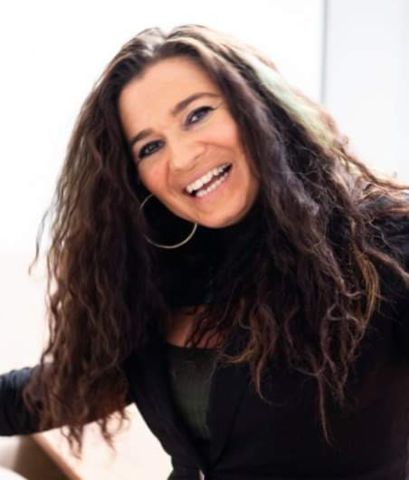 On-Line Workshop: (I'm)perfect Threats and Treats
By Allisha Ali and Monica Dimitriu
On-Line: 25 November 2020
It is well known that perfectionism can stand in the way of achieving your goals. It is also well known that Perfectionism can drive quality and satisfaction as defined by the individual. Where can one find the balance to optimize the use of this powerful value and driver called PERFECTION?
In this highly interactive workshop, we'll:
Explore the origins of perfectionism.
Examine the Threats of perfectionism.
Examine the Treats of perfectionism.
Co-develop effective ways to manage perfectionism and find your sweet spot!
"Let go of who you think you're supposed to be and enhance who you are." Brene Brown
About Allisha Ali
Allisha Ali, PhD is a Career Expert, Professional Certified Coach, Mentor and International Speaker based in Brussels, Belgium.
Allisha has combined her corporate experience, leadership expertise, coaching certifications, and a lifetime of learning and research to create ©UniqueYou Careers, a company dedicated to supporting a world-wide base of clients to find their worth, design their career journeys and to become the masters of their chosen paths, always being ready for their next moves!
Allisha is also an active member of Toastmasters International where she combines her passion for leading with her love and calling for the stage. She enjoys hosting events and delivering playful, interactive and educational speeches and workshops on career, leadership and quality of life. Daring to take it to the next level, she is an author, actively researching for her upcoming book on Career and Life Design.
Learn more about Allisha and her work on her web site https://allisha-ali.com and on LinkedIn: linkedin.com/in/allisha-ali
About Monica Dimitriu
Mónica has extended leadership experience in corporate and governmental organisations as a dedicated and curious trainer permanently in search of the newest instruments and tools to help her clients.
She has combined her natural gift of inspiring and empowering people through coaching with her dynamic motivational public speaking manner.
Having an interest in spreading ideas about communication and leadership, Monica is the author of several books and she has her own radio Podcast "How to have a real success in life".
Payment
Please make payment of €10 via PayPal to https://paypal.me/andyjwhittle. If you do not wish to use Paypal, please let us know when you register and we will send you information for making a bank transfer. Proceeds from the workshop will be donated to charity.
Joining the Workshop
We will use Zoom, the on-line conferencing software, to give this workshop. If you have not already done so, you can download the Zoom app to your computer or telephone free.
A day or two before the workshop, Andy will all paid participants the link for joining the workshop.
Date and Time
When Wednesday, 25 November 2020; Session will start at at 18:55 and the workshop will begin at 19:00 (18:00 BST, 13:00 EDT time). Please log in early.
Want to come?
Please reply to your invitation e-mail or follow this link to sign up for for this workshop. Please also make payment via Paypal (see above)
Participants
Andy W
Jeffrey B
Allisha A
Monica D
Simona M
Kathy B
Dalia J
Christina C
Elsie vL
Koji Y
Frances M
Olivier D *


Ali D **
Zlatimira **
Em G**
John C **
Ma G**
Mona E **
Dennis E **
Sylvia C **
Paola P **
Karolina S **
Mike P **
Chrysa V **
Kevina B **
Alexandra D **
Karen W **
Notes
* Registered on Facebook or Meetup
** Registered as "Interested" on Facebook which, in practice, means they probably won't come. But we appreciate their enthusiasm and support nonetheless.
Please share this event on social media!
Upcoming Events
24 July 2022: Event: Summer Barbecue
14 Sep 2022: Workshop: Communications by Cass Hebron
28 Sep 2022: Workshop: The Waiting Room - A Practice Between Mindfulness and Creativity by Daphné Sarpyener
12 Oct 2022: Workshop: How to Recharge Your Batteries by Aurélia Mellin
26 Oct 2022: Workshop: Self-Improvement by Andy Whittle
9 Nov 2022: Workshop: Money by Fatiha Elbaj
Mailing List
Want to be kept informed of new events and occasional news from the Brussels Imagination Club? Just enter your email below − and be sure to follow the link in the confirmation email to complete your subscription to our mailing list.
---
---
Notes:
(1) We will only use your email address to send you invitations to our activities and for occasional Imagination Club news.
(2) We will never share your contact information with anyone, not even workshop facilitators, without your permission.
(3) "Where is the Imagination Club based?" question is a spam control measure. Please answer correctly to subscribe.