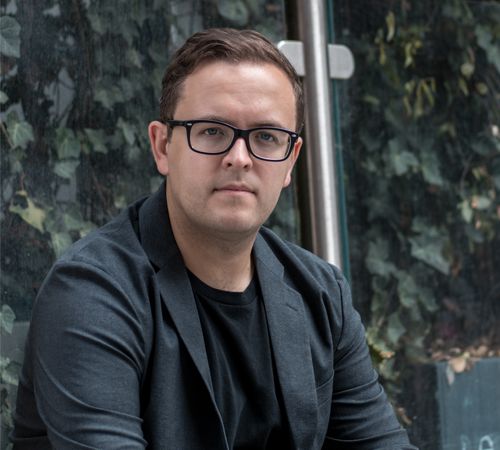 Virtual Workshop: Hypnosis 101 - Reality Reset
By Oliver M James
On-Line: 10 June 2020
Hypnosis is one of the most misunderstood and misrepresented phenomena in the world. For many it is shrouded in mystery with ideas ranging from mind control, swinging watches and falling asleep.
Yet, behind all the mystery lies an incredibly powerful tool for personal change. In this interactive workshop, certified hypnotist Oliver M. James will take a deep dive into hypnosis and how you can become your own personal hypnotist.
In this workshop you can expect to:
Understand how hypnosis really works, its history and how it's used.
See or take part in a live hypnotic demonstration.
Learn a powerful technique to reduce stress and sleep better.
Join this workshop and take a fascinating journey into the unconscious mind.
About Oliver
Oliver M. James is a British born hypnotist, who hypnotised his first volunteer at age 15. He is the founder of Boost Hypnosis, a professional online hypnosis service allowing expats, motivated professionals and athletes to get freedom from unwanted habits and behaviour such as smoking, anxiety, fears, phobias and mental blocks.
Learn more about Oliver and his work at www.boosthypnosis.com
Payment
Please make payment of €10 via PayPal to https://paypal.me/andyjwhittle. If you do not wish to use Paypal, please let us know when you register and we will send you information for making a bank transfer. All proceeds from the workshop will be donated to charity.
Joining the Workshop
We will use Zoom, the on-line conferencing software, to give this workshop. If you have not already done so, you can download the Zoom app to your computer or telephone free.
A day or two before the workshop, Andy will all paid participants the link for joining the workshop.
Date and Time
When Wednesday, 10 June 2020; Session will start at at 18:55 and the workshop will begin at 19:00 (18:00 BST, 13:00 EDT time). Please log in early.
Want to come?
Please reply to your invitation e-mail or follow this link to sign up for for this workshop. Please also make payment via Paypal (see above)
Participants
Andy W
Jeffrey B
Oliver J
Kathy B
Brian H
Eduard R
AnneMartine N
Angelika P
Carole J
Veerle V
Eliza
Iren W
Geraldine M
Dalia J
Lisa K *
Ally D *
Zlatimira *


Vero B **
Daisy T **
Lisa P **
Carolyn D **
Geraldine V **
John C **
Cheryl C **

Notes
* Registered on Facebook or Meetup
** Registered as "Interested" on Facebook which, in practice, means they probably won't come. But we appreciate their enthusiasm and support nonetheless.
Please share this event on social media!
Mailing List
Want to be kept informed of new events and occasional news from the Brussels Imagination Club? Just enter your email below − and be sure to follow the link in the confirmation email to complete your subscription to our mailing list.
---
---
Notes:
(1) We will never share your contact information with anyone, not even workshop facilitators, without your permission.
(2) "Where is the Imagination Club based?" question is a spam control measure. Please answer correctly to subscribe.