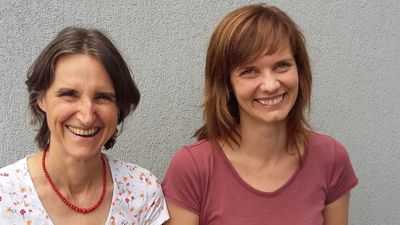 Workshop: Tackle Procrastination and Get moving with your Action Blocks
By Ruth Friedman and Lenka Grackova
Brussels: 13 September 2017
Are you someone who suffers from Action Blocks?
That sinking feeling when you think you really want to do something – and you don't manage to get started. How frustrating!!
In this workshop you will:
Learn to leverage the thoughts and feelings that stop you from action.
Experience a new kind of contact with yourself which give you a different angle on your situation.
Find greater ease and freedom in relationship to your obstacles.
In this innovative, experiential workshop we will draw on the focusing method as well as brain-based coaching.
Focusing is a proven method to help you better manage stress and challenges. It brings together the intelligence of your mind, your heart, your body and your feelings; and it brings new knowledge and awareness to help you move forwards.
Brain-based coaching uses the latest neuroscientific insights to create new and positive patterns of behaviour.
Come along to the workshop and see if you can get moving!
About Lenka
Lenka is a certified brain-based coach since 2014. She offers corporate trainings and helps people bring the passion back in their work by making simple changes to their behaviour. See more on her web-site: www.challenging-goals.com
About Ruth
Ruth is a focusing guide and a self compassion coach. She helps people find more self-acceptance and self-awareness in challenging situations, leading them to greater peace and trust in themselves. She has been working with focusing since 2014 and is a registered focusing trainer with the Focusing Institute of New York. She has been running diverse workshops since 1998. More info at www.ruthfriedman.com
Practical Information
When? Wednesday, 13 September 2017 from 18h45-21h00
Where? Timesmore Boulevard St Michel 47, 1040 Brussels
Public transport: Metro: Montgomery; Tram: Boileau
See map below or here...
How much? A contribution of €12 to cover expenses including materials, drinks, snacks, etc.
Please share this event on social media!
Want to come?
Please reply to your invitation e-mail or follow this link to sign up for for this workshop.
Participants
Jeffrey B
Andy W
Lenka G
Ruth F
Giedre V
David F
Amine O
Ana E
Carolyn M
Caroline H
Karina H
Jean M
Ingrid K
Ellen E
Malgorzata S
A A (maybe)
Ken C (maybe)
Jane W
Tony Z
Grace G *
Vero B *
David V *
Miriam T *
Ally D *
Breege S *
Olivier D *
Monika C *
Sue B *



Sue B **
Mihaela M **
Camelia D **
Ingrid K **
Cecilia A **
Diana S **
Suzanne O **
Dave W **
Joaquin B **
Juan M **
Sascha S **
Patricia C **
Stefano E **
Muriel H **
Funda E **
Larry M **
Jane W **
Alexander H **
José J **
Ka H **
Christina C **
Notes
* Registered on Facebook
** Registered as "Interested" on Facebook which, in practice, means they probably won't come. But we appreciate their enthusiasm and support nonetheless.
View Larger Map
Mailing List
Want to be kept informed of new events and occasional news from the Brussels Imagination Club? Just enter your email below − and be sure to follow the link in the confirmation email to complete your subscription to our mailing list.
---
---
Notes:
(1) We will only use your email address to send you invitations to our activities and for occasional Imagination Club news.
(2) We will never share your contact information with anyone, not even workshop facilitators, without your permission.
(3) "Where is the Imagination Club based?" question is a spam control measure. Please answer correctly to subscribe.