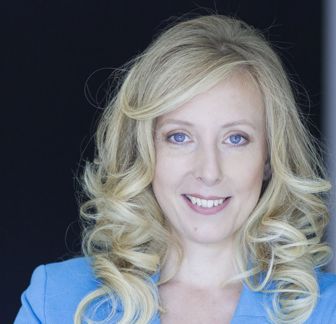 Workshop: Evolving in Love
By Katrin Duerkoop
Brussels: 13 March 2019
For wo/men today, achieving a successful career, having a fulfilling romantic relationship and enjoying a rewarding personal life can feel like opposing goals, leaving their deepest yearnings just beyond reach. Mostly, we know how to be good in our jobs, take care of our friendships, our bodies, our social media contacts, how to plan and organize and so much more.
Yet, what do you truly know about how to navigate challenging situations of separation/divorce or conflict with grace and dignity? What do you truly know about how to sustain a happy, healthy relationship? What skills do you wish to acquire so you can keep evolving and growing in Life & Love?
Come and join us to find out more about a new holistic approach that teaches you how you can value both what you are releasing and what you wish to now create in your Life. Discover what new choices and actions are available to you. The world needs your radiance - know where you are and what you might need to transform to show up in beauty, grace and power.
About Katrin Duerkoop
Katrin has been a lifelong student of spirituality and humankind and has acquired her knowledge, presence, wisdom and empathy through more than 20 years of training in the field of personal development. Her mission is to foster conscious and authentic connection and communication in Life & Love. She is an avid reader, enjoys travelling, green tea, a vegan lifestyle and meaningful conversations.
Following a painful separation many years ago, Katrin set out to heal her heart and reclaim optimism and self-confidence thanks to the Conscious Uncoupling approach and later found happy, healthy Love thanks to the Soulmate programme.
Today she is a Conscious Uncoupling coach and deeply dedicated to supporting worldwide clients to heal from their separation, grief, loneliness, shame and resentment by identifying recurrent patterns and relationship dynamics as well as to evolve from there into the next phase of their live with a sense of renewal, trust and faith in the goodness of life.
Katrin also helps clients who want to be in a relationship but struggle to find the "right" person without understanding why, and who may have almost given up, believing they are unlucky, unattractive, too old, that everyone is already married and so on.
In addition she supports couples who wish to deepen their connection and improve their communication skills.
Her life experience as an expat and her 10+ years of corporate work-experience in Human Resources and Organizational development have provided the foundation for working with people from many diverse backgrounds and cultures.
She is deeply committed to supporting her clients in finding opportunities for growth and evolution on the transformational path to the highest version of themselves.
Practical Information
When Wednesday, 13 March 2019 from 18h45-21h00
Where? Timesmore Boulevard St Michel 47, 1040 Brussels - Map
How much? A contribution of €12 to cover expenses including materials, drinks, snacks, etc.
Please share this event on social media!
Want to come?
Please reply to your invitation e-mail or follow this link to sign up for for this workshop.
Participants
Andy W
Jeffrey B
Katrin D
Carole J
Kathy B
Benedicte vN
Carolyn M
Silvia V
Ettrick S
Dana T
Frans N
Yannick B *
Geanina M *


Maja F **
Greet S **
Rich B**
Silvia M **
Colette V **
Bruno V **
Anne-Chantal M **
Virginia M **
Nicole vL **
Silje O **
Alexandra D **
Richard K **
Kathryn S **
Megan B **
Claudia K **
Daria N **
Miriam G **
Sarah S **
Zlatimira **
Notes
* Registered on Facebook or Meetup
** Registered as "Interested" on Facebook which, in practice, means they probably won't come. But we appreciate their enthusiasm and support nonetheless.
Mailing List
Want to be kept informed of new events and occasional news from the Brussels Imagination Club? Just enter your email below − and be sure to follow the link in the confirmation email to complete your subscription to our mailing list.
---
---
Notes:
(1) We will never share your contact information with anyone, not even workshop facilitators, without your permission.
(2) "Where is the Imagination Club based?" question is a spam control measure. Please answer correctly to subscribe.