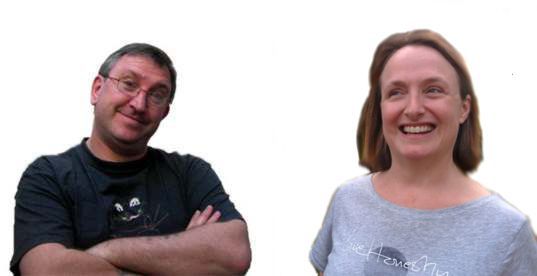 Workshop: Developing your Resilience
By Andy Whittle and Grace Clifford
Brussels: 27 April 2016
Resilience is a person's capacity to respond to pressure and the demands of daily life. At work, as in life, resilient people are better able to deal with the demands placed upon them, especially where those demands might require them to be dealing with constantly changing priorities and a heavy workload.
Resilience is not a characteristic gifted to some individuals and not others.
Most people think that a combination of intelligence, long working hours and lots of experience allows people to thrive in potentially hostile working environments. In fact, it is those with resilience who cope best with challenges like constant organisational change and upheaval, impending staff cutbacks, looming deadlines, argumentative meetings and incessant competition from business rivals.

The good news is that although some people seem to be born with more resilience than others, those whose resilience is lower can learn how to boost their ability to cope, thrive and flourish when the going gets tough. (Centre for Confidence and Well-Being, 2006)
In this interactive and dynamic workshop, you will learn strategies for building up your natural resilience to the stresses and strains of modern life.
About Andy Whittle
Andy is a Life Clubs host, and also a facilitator, trainer, biker and hands on father. He has travelled extensively and lived abroad for more than 38 years. Nothing surprises him any more and so he welcomes challenges and changes with open arms. He co-hosts the Brussels Imagination Club where they hold experimental workshops and host Wellness retreats every autumn. He also helps run the PTPI-Hub Social Community, based in the Transforma Bxl building, helping others get more out of life. His speciality is Life-Hacking and Self-improvement in the form of workshops and groups. How can he help you?
About Grace Clifford
Grace is a lifelong learner and is passionate about learning new ideas and techniques for improving her work-life balance. Being a mother of two adorable children, with all that that entails, she also has to organise herself and her office life and sometimes her husband too.
As more and more work is being done by fewer and fewer people, Grace is looking to help herself and others by building up resilience to the stresses and strains that life throws at you.
Practical Information
When?
27 April 2016 from 18h45-21h00
Where?
Timesmore
Boulevard St Michel 47, 1040 Brussels
Public transport: Metro: Montgomery; Tram: Boileau
See map below or here...
How much?
A contribution of €12 to cover expenses including materials, drinks, snacks, etc.
Permanent link to event web page
http://www.imaginationclub.org/brussels/event20160427.php
Please share this event on social media!
Want to come?
Please reply to your invitation e-mail or follow this link to sign up for for this workshop.
Participants
Jeffrey Baumgartner
Andy Whittle
Grace Clifford
Dionne Bosma
Ad van Ommen
Peter WW
+ Guest
Catherine Behr-Gross
Robert Suzic
Tony Zamparutti
Jutta Schlinke
Paul Van Merode
Helena Ruiz Fabra *
Laabed Mabrouk Laabed *
Ruth Friedman *


Miriam Tessens **
Benoit Watteyne **
Sarah Johanna Dejaegher **
Akçel Mansouri **
Paola Campo **
Oli Vetti **
Khuoulud Ghouil **
Dennis Eislander **
Mirjam Dondi **
Monica Dimitru **
Marc Tonnon **
Lars Sudmann **
Mihaela Matei **
Bruno Duarte **
Frank Barendregt **
Sunzyna Voichit **
Wendy Deyell **
Filip Roeckens **
Chalks Corriette **
Patricia Camisão **
Ambar Lietar Hernandez **
Notes
* Registered on Facebook
** Registered as "Interested" on Facebook which, in practice, means they probably won't come. But we appreciate their enthusiasm and support nonetheless.

View Larger Map
Mailing List
Want to be kept informed of new events and occasional news from the Brussels Imagination Club? Just enter your email below − and be sure to follow the link in the confirmation email to complete your subscription to our mailing list.
---
---
Notes:
(1) We will never share your contact information with anyone, not even workshop facilitators, without your permission.
(2) "Where is the Imagination Club based?" question is a spam control measure. Please answer correctly to subscribe.