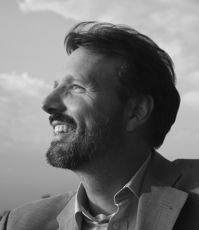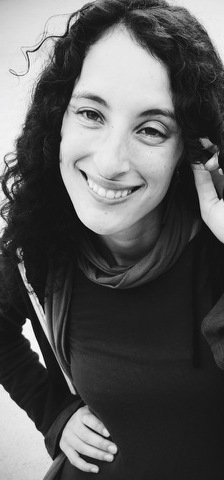 Workshop: ReflAction – Boosting Your Action for a Better World
By Ralf Otto and Ana Adzersen
Brussels: 24 February 2016
A better world is possible. To make it happen, each of us can contribute with our actions, be they big or small. In order to succeed, we need to act in the Spirit of a Good Life for All. Too many initiatives run out of steam because the action was running ahead without integrating the feedback from reality or because the idea was thought through so much that the theoretical criticism made a first step impossible.
ReflAction is about exploring and recognising the Spirit that combines the advantages of these two approaches and that directs our actions towards a Good Life for All. We propose a dynamic that combines cycles of reflection and action for instantly improving your impact on the world.
You are invited to bring your on-going or planned "action" for a Good Life for All. The interactive evening gives an opportunity for reflActing about some of your undertakings. You are also very welcome to just come as you are and reflAct spontaneously.
If you wish to follow up on this workshop or learn more, you are most welcome to join the newly created ReflAction Meetup-group: http://www.meetup.com/brussels-reflAction/
About Ana and Ralf
Ana and Ralf are multilingual facilitators working in Brussels.
Ana
Ana is a Facilitator for Sustainable Co-Creation. With innovative techniques for conscious interaction, she supports people in the continuous process of deepening their understanding of their field of activity, understanding for each other and understanding themselves. Thereby a solid basis for long-term engagement and cooperation is cultivated. Ana's motivation for this work is to contribute to a cultural shift towards individual and community development that is mutually supportive, so that everybody's full potential may unfold.
In April 2015, she created the Salon pour la Vie, a monthly soirée where people can experience her approach. And you are welcome to add the hyperlink to the facebook page to the Salon pour la Vie: https://www.facebook.com/SalonPourLaVie
Ralf
Ralf is the founder of MoMomlogue, an internationally working social company (société à finalité sociale) that externally accompanies groups and organisations on their various ways into the future; and promotes approaches and methodologies leading to the engagement of those who go along these paths.
Practical Information
When?
24 February 2016 from 18h45-21h00
Where?
Timesmore
Boulevard St Michel 47, 1040 Brussels
Public transport: Metro: Montgomery; Tram: Boileau
See map below or here...
How much?
A contribution of €12 to cover expenses including materials, drinks, snacks, etc.
Permanent link to event web page
http://www.imaginationclub.org/brussels/event20160224.php
Please share this event on social media!
Want to come?
Please reply to your invitation e-mail or follow this link to sign up for for this workshop.
Participants
Jeffrey Baumgartner
Andy Whittle
Ralf Otto
Ana Adzersen
Olivier Dierickx
Manfred Kohler
Beau Sherriff
Lina Kusaite *
Leina Mestrovic *
Anikkadan Muhassin *
David Franks *
Pavol Kukučka *


Nikolina Rose Korecic **
Helena Ruiz Fabra **
Pavol Kukučka **
Serge Huybrechts **
Monica Dimitriu **
Lucy Perry **
Em Gee **
Caroline Pailhe **
Lars Sudmann **
Kevin Cottam **

Notes
* Registered on Facebook
** Registered as "Interested" on Facebook which, in practice, means they probably won't come. But we appreciate their enthusiasm and support nonetheless.

View Larger Map
Mailing List
Want to be kept informed of new events and occasional news from the Brussels Imagination Club? Just enter your email below − and be sure to follow the link in the confirmation email to complete your subscription to our mailing list.
---
---
Notes:
(1) We will never share your contact information with anyone, not even workshop facilitators, without your permission.
(2) "Where is the Imagination Club based?" question is a spam control measure. Please answer correctly to subscribe.